How to maximise the merriment with Master Masking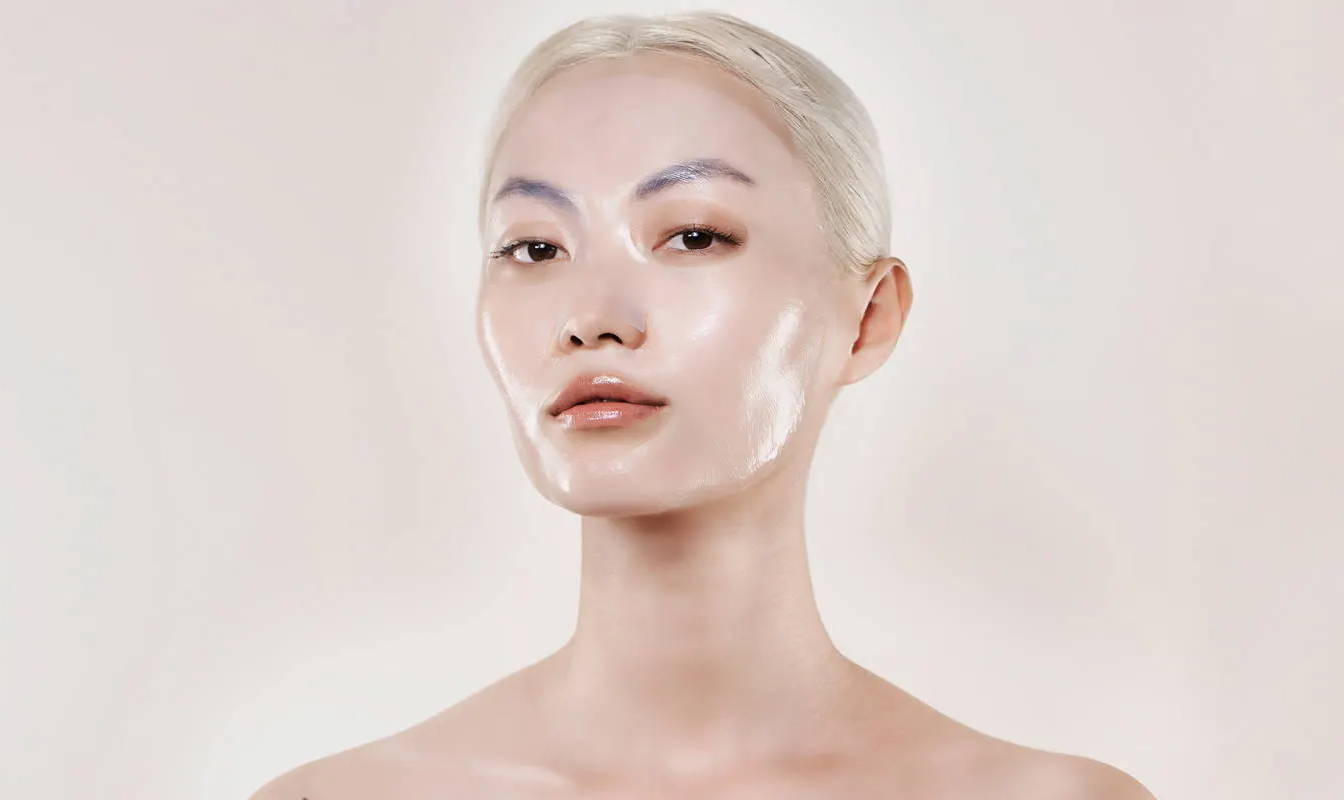 How to maximise the merriment with Master Masking
The holidays are an exceptionally hectic period – parties, planning, presents… These can all take their toll on skin at a time when we want to shine our brightest during the seasonal festive cheer. Masks are an incredibly time-efficient and effective tool to tackle skin blues, and we've asked our Head Aesthetician, Milena Naydenov, to explain how to utilise our multitude of masking solutions to cover you for every occasion.
"Skin needs extra TLC during this season – without the right nutrients, a healthy amount of sleep, and optimum hydration the complexion suffers from fatigue, breakouts, loss of volume, and dryness, or a combination of these issues. Masks are a useful way of delivering active ingredients to skin for fast and visible results,...At 111SKIN, we are pioneers in masking technology and have created masks that address specific concerns for immediate benefits."
Milena Naydenov,

Head of Aesthetics
Pre-party prep
The mask of choice for Victoria's Secret models and A-Listers, the Rose Gold Brightening Facial Mask is perfect for preparing the skin for utter incandescence that'll light up the dancefloor! "This mask contains a whole host of active ingredients that work to brighten the complexion. Inclusion of Rosa damascena extract and 24K Gold soothe irritation, while Liquorice Root Extract brightens to improve dullness. I use this on clients that have tired looking skin that is in need of hydration and brightening," says Milena. Highly instagrammable, this mask will enhance even the sallowest of complexions to provide a glowing base for your desired makeup look.
The morning after the night before
It's called the 'silly season' for a reason and we're all guilty of over-indulging in one too many beverages. Of course, this is detrimental for skin! Milena explains, "Alcohol is one of the main offenders when it comes to fatigued skin at this time of the year. Firstly, the high level of sugar content causes inflammation which leads to dullness and a loss of firmness. It also dilates the blood vessels which creates that well-known flushed look and is a diuretic which causes dehydration." She suggests that the next day you should sip plenty of water to rehydrate and apply a mask that focuses on soothing and moisturisation. 111SKIN's Y Theorem Bio Cellulose Facial Treatment Mask was inspired by medical technology used on patients with traumatic skin injuries and adheres like a second skin to deliver calming and moisturising Silk Amino Acids which makes it ideal to repent some of the sins of the previous night!
The perfect accessory for the big reveal
It's the time of year for those extra-special, attention-commanding outfits, some of which will boast low necklines. In those instances, savour your 'getting glam' time and sheath yourself in the cutting-edge Celestial Black Diamond Lifting and Firming Mask, which has three parts to provide three unique formulas that focus on restoring the skin for a youthful look. "As we age, areas of the face, neck, and décolletage all require different formulas that are targeted to the areas' specific needs. This mask has three unique formulas; the upper face mask contains glycopeptides to tighten the skin, while the lower face mask addresses volume loss with its collagen-stimulating actives. The neck and décolletage mask utilises a powerful peptide, Progeline, which has a remodelling effect to tighten, tone, and brighten this much-neglected area," says Milena. "The neck and décolletage are much more prone to damage and need to be looked after in the same way as the face otherwise they will give away tell-tale signs of ageing. Remember, skincare doesn't start at the face!" she adds. So sit back, relax, and enjoy your down time – after all, isn't getting ready part of the fun?!
It's all about that base
Along with your stylish sartorial choices your beauty look is a key way of expressing your inner flair, whether you're going for a smouldering smoky eye or a chic cat flick with a strong lip. "It's important to ensure that the eye area is smooth, well hydrated, and bright for perfect makeup application, any darkness will show through and makeup will crease in fine lines and wrinkles. I'd recommend using an under-eye mask – the Celestial Black Diamond Eye Mask is drenched in an elixir that contains incredible active ingredients that help to tighten the area, eliminate dark tones, and moisturises for improved volumisation," explains Milena. Only taking 20 minutes to work, they can be easily fitted into even the most brimming of schedules for illuminated eyes that will twinkle long after the party has ended.
The SOS moment
Inevitably all the frivolity of the holidays will catch up with you and you'll awaken to puffy, dark eyes that give away all the hedonistic champagne-fuelled nights. Milena comments, "Alcohol, lack of sleep, and a rich diet can all contribute to skin fatigue, particularly around the eyes. Of course, I would advise my clients to stay away from these as much as possible but it's a little more forgivable when people want to let their hair down. It's important though to make sure you're prepped just in case you're in need of an intense treatment."Sub-Zero De-Puffing Eye Masks have been formulated to work two-fold, bringing down fluid retention and brightening dark circles. "I keep mine in the fridge to enhance their soothing nature – coldness is well known to have rejuvenating effects and we were inspired by this age-old principle to create products that can replicate this effectively."
Clear the way for the perfect complexion
"A lot of my clients experience breakouts at this time of year, even if they don't usually suffer the rest of the time. I'd recommend using a mask that focuses on reducing inflammation, alleviating potential scarring, and – crucially – rebalancing moisture levels to mattify without drying the skin," Milena observes. The 111SKIN Anti Blemish Bio Cellulose Facial Mask is comprised of two parts with unique formulas to tackle the causes of spot production, with Milena explaining, "Blemishes happen for a number of reasons, the key is to tackle the symptoms and causes in one go. Generally, breakouts on the top of the face are caused by diet, hair products, and perspiration so the upper mask works on minimising sebum and clearing the pores. The lower half of the face is more affected by hormonal fluctuations, and the result of this is angry, pronounced spots. The lower mask uses two natural actives to combat inflammation, reducing the redness and improving the smoothness. I sometimes use these masks separately depending on my clients' needs."