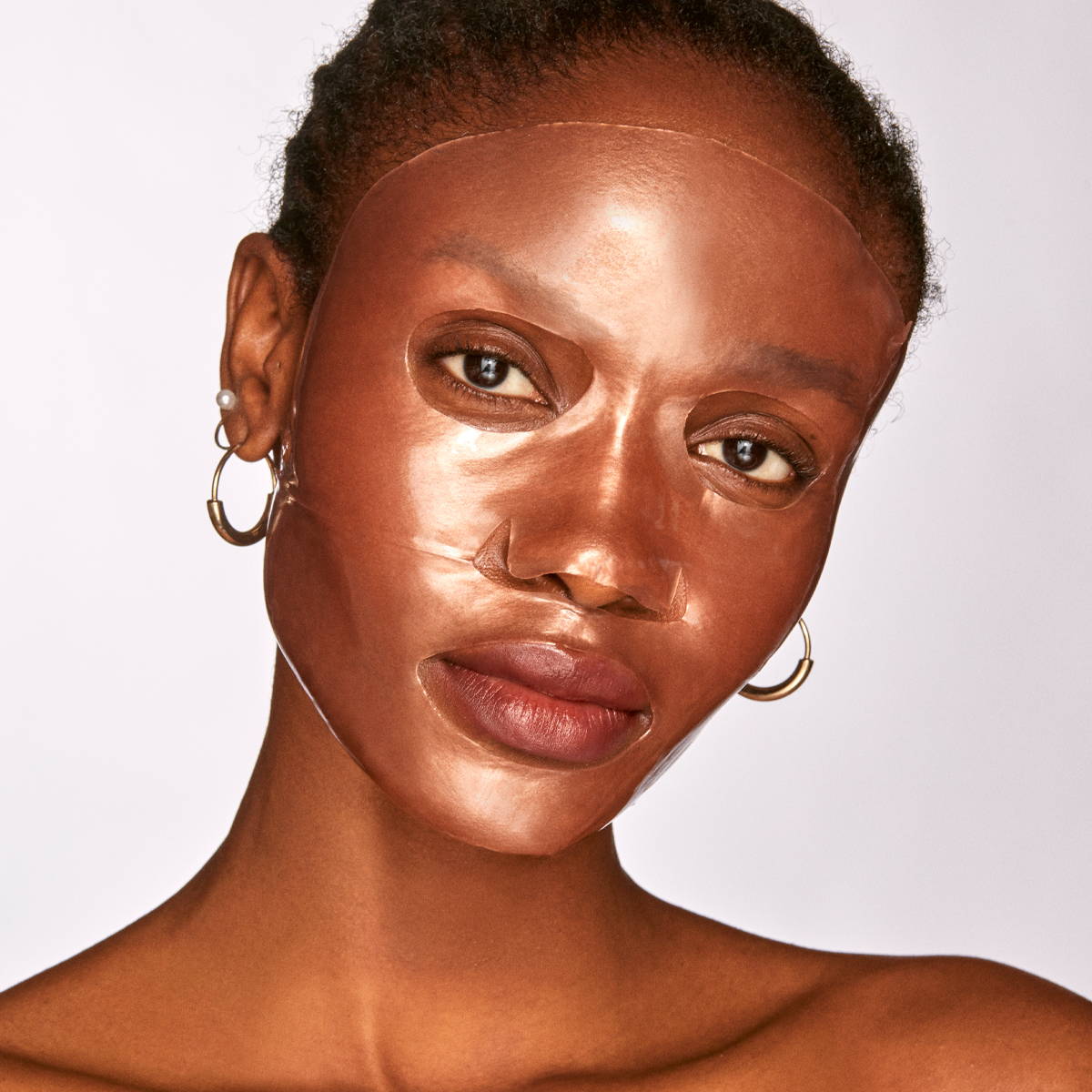 LESS IS MORE, ILLUMINATE WITH SKINCARE
Great skin has become more prominent as each season has rolled around and with a focus on showcasing more natural skin and less makeup, it's important that we incorporate an illuminating routine that catches our good skin days and adds an unmissable glow. Although we are using less cosmetic products, it doesn't mean that our skin should lack the dewy finish that make-up can provide. Establishing a routine is fundamental for the lit-from-within-glow and this Radiance Collection will promise to deliver the luminosity you crave.
A CLEAR CANVAS
A clear indication for healthy skin is a natural glow and that all starts with a clean canvas. By double or even triple cleansing on a daily basis, you are ensuring your skin doesn't absorb the dirt, oil and pollution that builds up during the day. Ensure you are washing your face both morning and night and by massaging a face cleanser into the skin with circular motions, you will be working to remove the dirty particles that have built up as well as creating a clean slate for your other products to really get to work.
Knowing which cleanser is best for your skin can be a hassle but the 111SKIN range of cleansers are targeted for different ranges to tailor to your skin's individual needs. The NAC Y2 Restorative Cleansing Balm is a gentle cleanser with a balm-to-milk consistency. Focusing on hydration, rebalancing and soothing irritation, it is the most soothing of the range as it protects and balances stressed skin. Dual action products such as the Cryo Pre-Activated Toning Cleanser exfoliates as well as fuels the skin with energising ribose ( a sugar that helps to stimulate the synthesis of ATP and increase cell metabolic activity). Its results are brighter, smoother and a more energised complexion.
However, for skin concerns focused on brightening and illuminating, the Vitamin C Brightening Cleanser is a powerful product that corrects dull and uneven complexions. Targeted to reduce pigmentation, discolouration and flushing, the cleanser is an ideal option for those wanting to brighten the complexion.
ADD BRIGHTENING INGREDIENTS
You wouldn't loose out from adding "brightening" and "evening" ingredients to your skin, see it as your way of customising your routine that will carry you on your journey for radiant skin. From Vitamin C and Hyaluronic Acid to Niacinamide, there are active ingredients that you can add topically to improve the overall luminosity of your skin. The Vitamin C Booster, also known as the brightening booster delivers a concentrated dose of brightening ingredients that targets the signs of hyperpigmentation, age spots, uneven skin tone and discolouration. The Hyaluronic Acid Aqua Booster increases the moisture levels by delivering a shot of concentrated hydrating ingredients into the skin combatting both dryness and dehydration. Why hydrating ingredients are important to the skin is because lack of hydration can make your complexion look dull and can even accentuate lines and wrinkles.
TREAT YOUR SKIN – MASK
With your skin routine mastered, implementing small treats after your routine for added benefits is always welcome. The Rose Gold Brightening Facial Mask is the ultimate mask your complexion needs for that desired lit-from-within-glow. The hydrogel formula infuses the skin with radiance boosting ingredients for a glowing complexion and infused with ingredients like 24K Gold and Damask Rose for both soothing and illuminating benefits.
A treat for the face and now a treat for the eyes, our latest and most exciting launch around the Rose Gold Illuminating Eye Mask has hit down and is revolutionising under eyes. Formulated for divine radiance, the eye mask is a blend of potent brightening ingredients that will stimulate your own skin's radiance. Perfect for uplifting, illuminating and awakening the under eyes, this unique blend is your under eye's answer for hydration and radiance.
DIET
As much as your skincare routine plays a part in the overall radiance of your skin, correcting your diet and ensuring your body consumes the right foods is integral. Consuming foods that are rich in antioxidants plays a natural part in protecting and reducing the skin from being impacted by free radical production. The free radicals that are vital to protect your skin from work to attack the skin, damage healthy skin cells and create oxidative stress. Therefore antioxidants, protect the skin and keep concerns like pigmentation and premature ageing at bay.
INSTANT ILLUMINATION
Applying less make-up doesn't mean you have to leave the house naked. The Rose Gold Brightening Booster is a targeted cosmetics-meets-skincare that soothes and hydrates whilst leaving the skin with a radiant, illuminated finish. Transform tired and dull looking skin by adding the Rose Gold Booster to your moisturiser or as a highlighter, apply to the high points of your face and allow for the unmissable formula to leave an illuminated finish on the skin.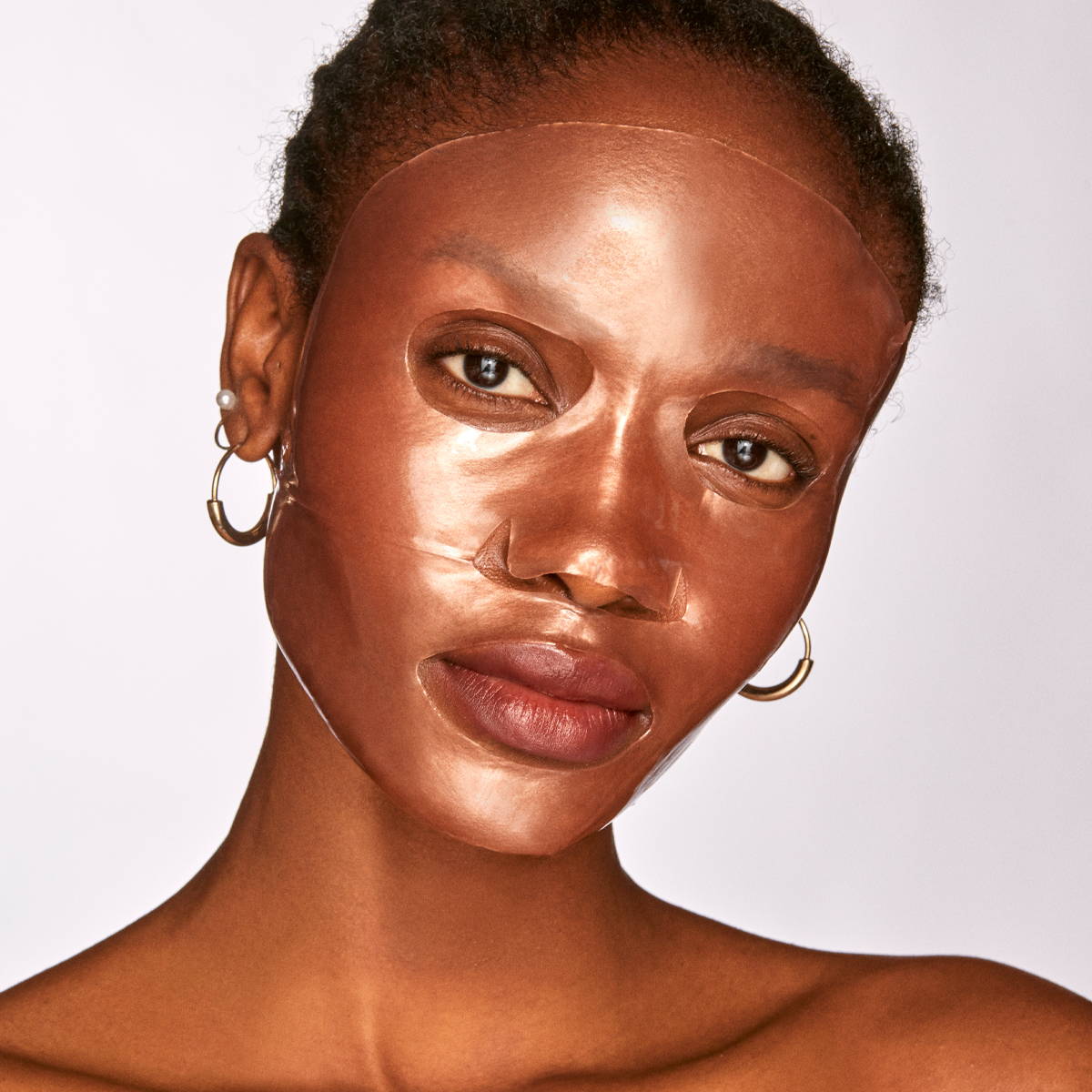 LESS IS MORE, ILLUMINATE WITH SKINCARE