Glowing Skin StaRts from within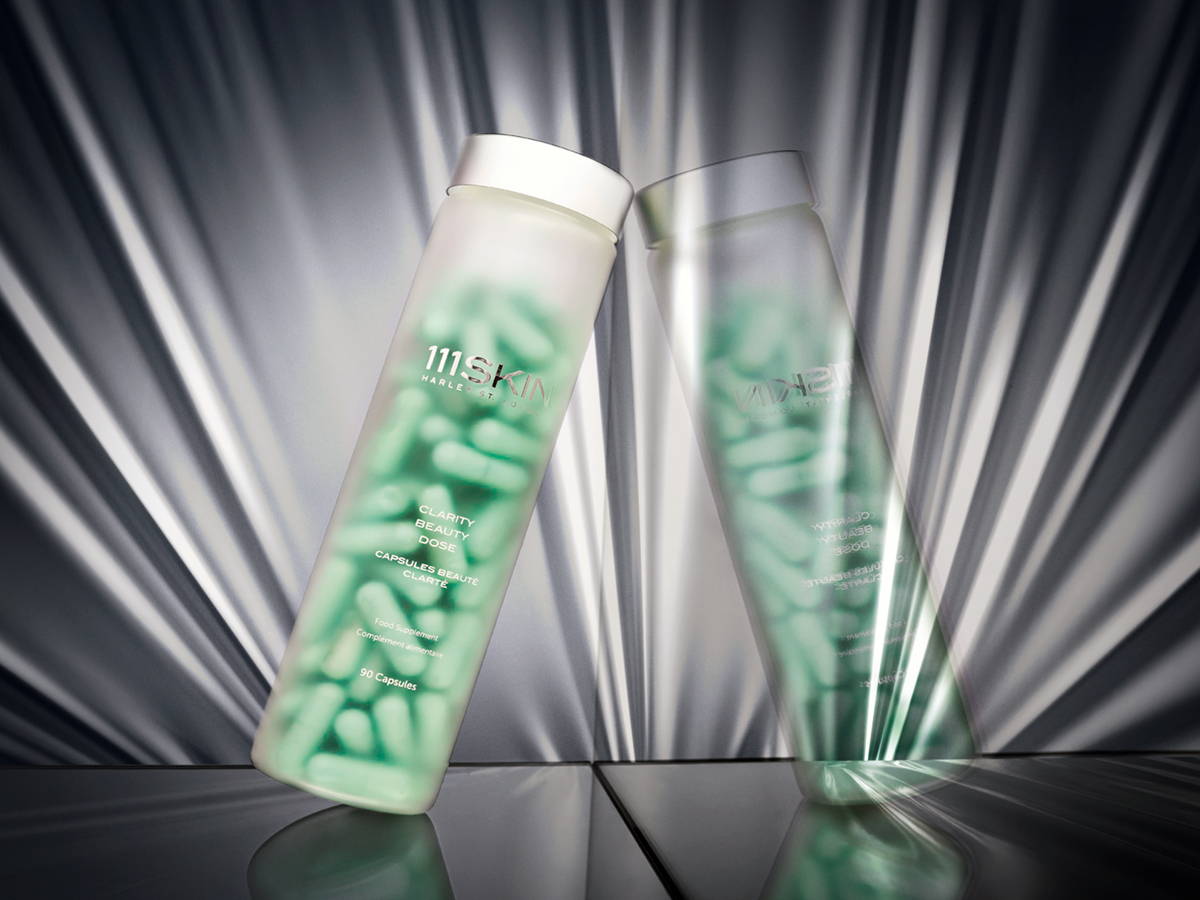 Glowing Skin Starts from within
Environmental stressors, hormonal imbalances and the food we eat are just some of the factors that directly impact the way our skin looks and feels. Formulated to optimise the skin's ecosystem and reverse the effects of everyday life, our Clarity Beauty Dose is a calming blend of vitamins, minerals and superfoods that works to detoxify from within.
"Supplements, through their oral bioavailability hack into the cellular ecosystem that exists between the gut and skin microbiome, and therefore, their bioactive compound makes it essential for the skin's homeostasis to be supported. Each supplement targets the main skin concerns that I see with patients in the clinic. They are the advanced solution that compliments a healthy, balanced lifestyle and skincare routine." – Dr. Yannis Alexandrides M.D F.A.C.S, Co-founder of 111SKIN
Formulated with bioidentical actives, botanical extracts, amino acids and vitamins using an expert synthesising technology, these supplements work to reset stressed cells, alkalising the microflora and fortifying the body against further imbalance. The result? Uniform skin that's smooth, supple and refined in appearance.
For best results, take one tablet three times a day. Swallow with water following a meal or break the tab and sprinkle the blend into your smoothie or a juice.

ACTIVE INGREDIENTS:
Zinc: A naturally occurring mineral in the body that boosts your immune system.

Vitamin C: Essential to the body's natural collagen synthesis.

Alpha-Lipoic Acid: A soothing, vitamin-like antioxidant that's crucial to digestion and the creation of energy

Chlorella: A freshwater algae, rich in protein and omegas that boasts detoxifying properties and enhances immune function

Evening Primrose Extract: Reduces skin inflammation, calms redness, rosacea and blemish-prone complexions

Probiotic Blend: A blend of over 2 billion prebiotic cultures, integral to intestinal health

Digestive Enzyme Blend: A potent complex that combines the antioxidant abilities of grape, French melon, zinc and Vitamin C to brighten and refresh your complexion