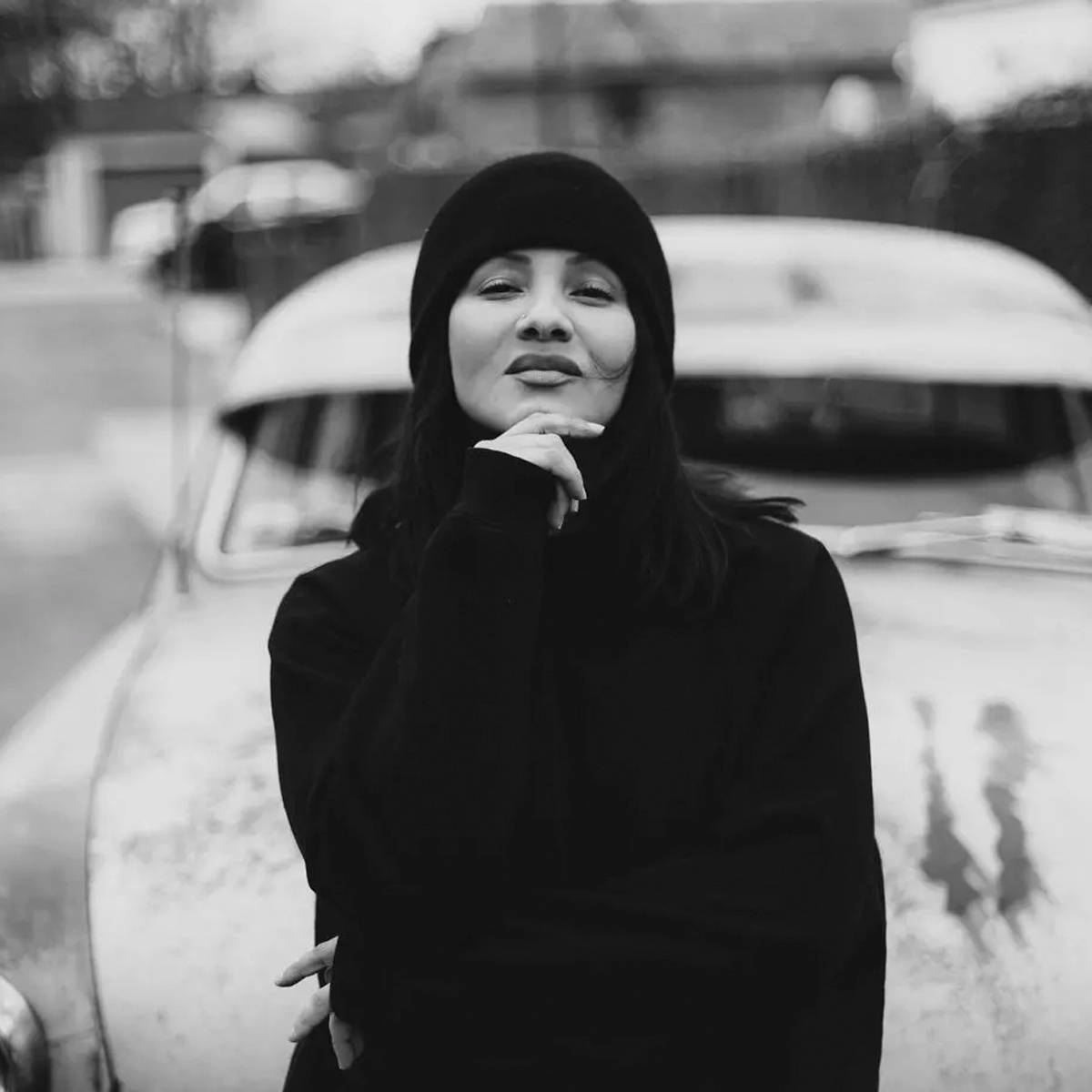 5 MINUTES WITH: CAROLINA GONZALEZ
5 MINUTES WITH: CAROLINA GONZALEZ
By Nateisha Scott
Photographer: Tarik Simsek
A make-up artist to the stars, Carolina Gonzalez knows her way around some of the most beautiful faces in the industry. With names like Gigi Hadid, Hailee Steinfeld and Lily Aldridge under her belt, she knows how to create effortless looks and refine seamless skin. Packing and preparing for fashion month we catch 5 minutes with Carolina whilst she divulges her trusted skincare products and backstage beauty secrets.
What products are you currently obsessed with?
I get to try a lot of products on my clients but my failsafe is the Bio Cellulose Masks, I find that they restore and regulate the moisture in my client's skin. I quickly follow this up with the Rose Gold Booster, it works wonders when I want to add radiance to their skin and it's a great primer.
Your trustee in-flight essentials?
I always fly with the Sub-Zero De-Puffing Eye Mask and Celestial Black Diamond Serum as they both work to plump and hydrate the skin whilst on the plane. It's so important to keep the skin hydrated especially with the drying factors whilst in the air.
Any essential skincare for the road?
I would have to say the Celestial Black Diamond Cream, Bio Cellulose Facial Treatment Mask and Rose Gold Masks.
What inspires the looks you create?
The natural beauty of my subject, I love creating looks that enhances the skin or individual features.
Tips for different face types?
I love to start with masks, they immediately calm and hydrate the skin.
A product you would take on a desert island?
It would have to be the Celestial Black Diamond Cream, I can't do my routines without it.
Your backstage skin secrets?
The biggest secret would have to be taking the time to prep the skin, no matter what products you lay on top the key is in the prep. So always mask, apply Essence, use a moisturiser and work with Serums.
Favourite looks to create?
Glowing skin every single time, it just looks so healthy and polished.
Number 1 rule for skin?
The only rule I live by is to prep the skin thoroughly, once done so, make-up glides on seamlessly.
Number 1 rule for make-up application?
Blend and then blend some more.
Now without too much thought, do you go prefer skin prepping or skin setting?
Skin prep without a doubt.
Dewy or mattifying?
I love both but dewy is more forgiving to the skin
Brush or blender?
Ah, I can't decide … I will have to say both.
Favourite facial feature to work with?
Lips.
A Nude or bold lip?
Both.
Working with Luxury or affordable product?
Definitely luxury.
SHOP CAROLINA'S BEAUTY ESSENTIALS