111icons: eva alexandridis
111ICONS: Eva Alexandridis
Successfully balancing a luxury skincare brand, entrepreneurship and a family, Eva Alexandridis is a pioneer of modern womanhood.
111SKIN champions and celebrates game changers and innovators in leading industries. Each discussion uncovers the insight and knowledge into their individual approach and within the 111ICONS interview, we share their journey, business and approach to life.
Eva Alexandridis developed a luxury skincare brand from the demand of her husband's patients. Her husband, Yannis Alexandrides, an American Board and European Board-certified surgeon, is known worldwide for his cosmetic practices and has set a base for the last 20 years at 111 Harley Street. What started as wanting to create a product that helped post-treatment has moulded into 5 expert skincare ranges, over 50 tailored products, used in world class spa resorts and coveted by the leading luxury retail spaces.
"I didn't ever think 111SKIN would be sold in a retail environment like Harrods or Net A Porter, let alone all over the world, it really was something very small for the patients in the clinic. Then I understood I had a passion for it and people understood it and loved it, so I was very happy to dedicate time to building and developing the brand." she says. "111SKIN's philosophy is to create effective products that continue to be at the forefront of new innovations, trends and clinical standards. We produce effective products with quality ingredients as well as engaging with our clients on a long-term basis."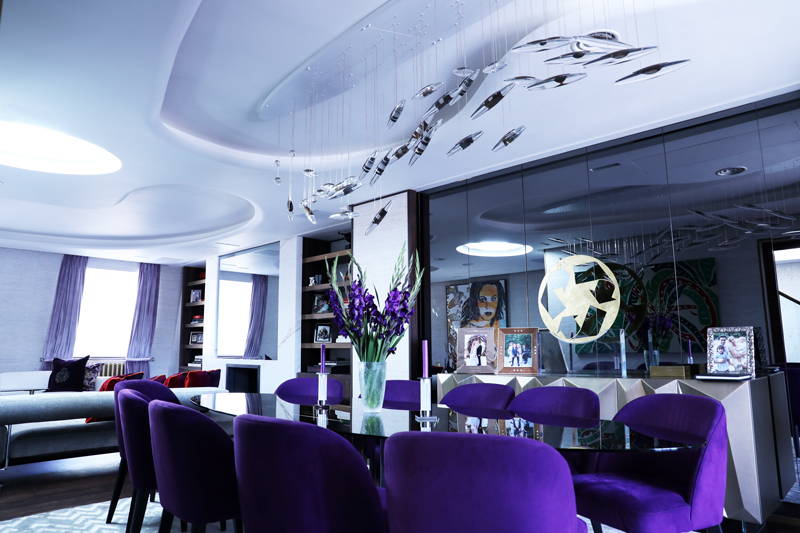 Eva stands by authenticity and transparency when building a multi-million-pound business. Choosing not to pump millions into paid big-name influencers and marketing, she has instead cultivated organic partnerships and developed genuine relationships with well-known make-up artists and industry pioneers, all resulting in shaping 111SKIN's global presence.
With a growing company and even more demanding schedule, we discuss managing it all as a businesswoman, entrepreneur, wife and mother.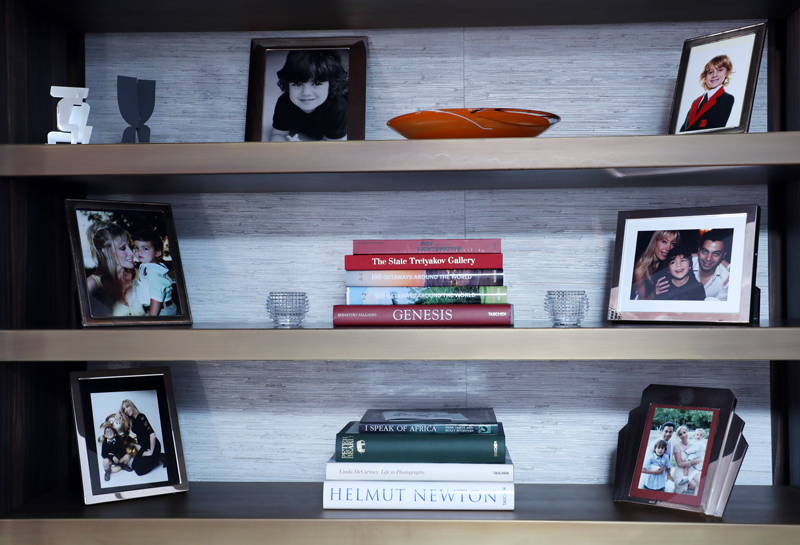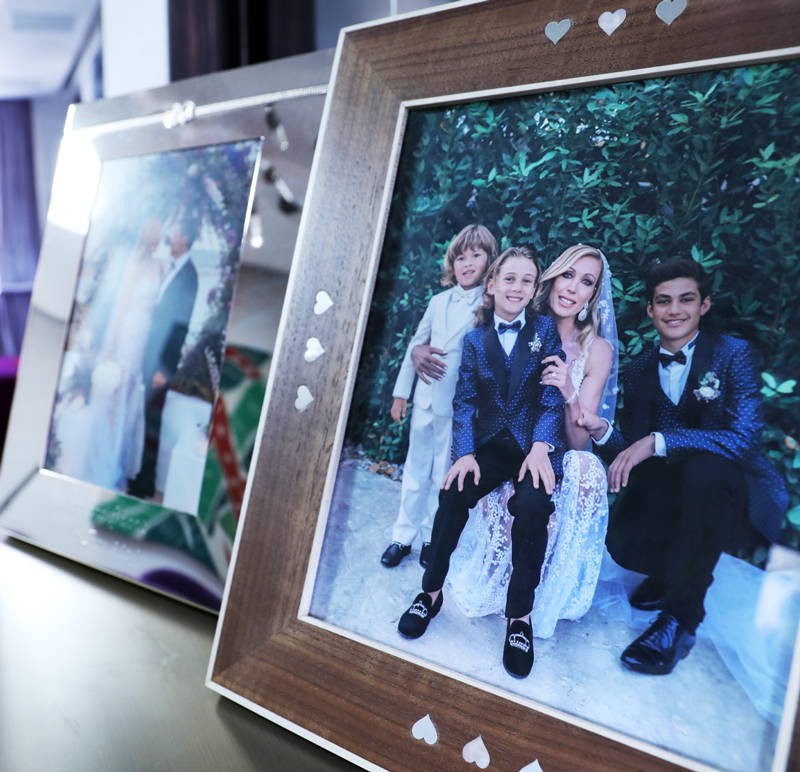 What do your mornings consist of?
I definitely like to have a routine; my mornings are very important, and I don't deviate too much from it. I'm up at 7am so I can have time with my older son before walking with him to the station for school and I then wake up my younger son and before he heads off to school, I spend 20-30 minutes chatting with him over breakfast. I have an hour or so to go on my run with Yannis and Sparky (a much-loved Jack Russell that is classed as the 5th family member) and then by 9am I am ready to start my working day.
Once leaving the house?
I head into the office to meet with both my senior management team and global team, so I like to see and talk to everyone. It's very rare that I take time off as I like to be really present in the office and by keeping my hours, 10-6, I can be involved in the daily agenda.
Towards the evening?
In the evenings, I never have any engagements before 9pm because I like to spend the early part of the evening hanging out with my children. It's very important that we sit down together as a family and as a crucial part of my day I always enjoy coming home, talking about the day or life events. We sometimes go out for dinner with friends but always after 9pm so I can be with my family.
How do you balance it all? Are you not often exhausted?
My routine is military for me because otherwise I wouldn't spend time with my kids or my husband and by setting time for myself to workout, I wouldn't be able to give my all in the office on a daily basis. I definitely do get tired but 2 or 3 times a week I do Cryotherapy after work and it gives me the extra boost of energy for the day and actually helps me to sleep better. Along the way Yannis and I have found our remedies for coping with stress and exhaustion and now Cryo/Heat is an essential for us that works well in our lifestyle and makes perfect sense for us. The treatment is a combination of both thermotherapy and cryotherapy that resets, restores and rejuvenates the body, it is the perfect energy enhancing experience, I would highly recommend.
You have spoken about running, how often do you run?
I run 4 times a week and this is when I travel as well, running brings together my love for the fresh air, keeping fit and mental preparation for the day. Running is very natural for me as I attended a Bulgarian sports academy and competed professionally in the Bulgarian Olympics when I was younger. Training is engrained in me and I believe you can always find time to workout but most of all it gives me peace of mind.
You say running prepares you mentally, how so?
This isn't something I often speak about, but I am spiritual and a big believer in the strength and energy that surrounds nature – there is something rather beautiful and peaceful around it. When running I take a moment with nature and give thanks as well as seek strength and energy that I then take into my day. I see nature as a life-giver as well as housing life and by focusing on this one central tree on my running route it really puts me at peace and it balances me out, it's definitely a personal thing.
What is your go-to beauty look that you feel confident in?
I use 111SKIN products, but I often opt for lighter products as I don't like the feel of heavy products on my skin and I believe if you have good skin then you shouldn't layer too much product onto it. I use tinted moisturiser, mascara because I'm so blonde and I need it badly, a little blush and lipstick. For hair, I have my good friend and hairdresser come to my house, I physically don't have the time to sit in a hairdresser so when I'm home getting my hair done, I can also do something else or talk to my kids. I don't believe in spending a lot of time on my make-up and hair, my time and life is too precious, so my routine is literally 6 or 7 minutes – I would rather read an article, listen to podcasts or walk Sparky.
What is one thing you have to do before turning out at night?
I try to mask 2 or 3 times a week before bed, but I often fall asleep before its time to take it off. I also love to read before bed, even though 3 or 4 pages in and I've fallen asleep mid page.
What books do you enjoy reading?
I don't like complex books at night, my husband loves history and science focused books but after a long day the last thing I want to read about is DNA. I like to read books on topics that are focused on history and science but in a way of projecting the future and future trends. I'm currently reading The New Silk Roads by Peter Frankopan and its incredibly fascinating because it predicts the shift of influencers based on natural resources and spending power over the next 10-15 years. It is relevant for me as a businesswoman when understanding the global world, we live in – I've actually ordered 4 copies and plan to gift it to my management team.
 

 

View this post on Instagram

 
Your favourite travel destination?
It would have to be Greece because it offers so much, I love being there every summer and as Yannis's family home is on the outskirts of Athens, it is personal for us all. I always feel very relaxed there, it's very traditional with a beautiful terrace and view, it provides me with everything that I need. There is a beautiful secluded beach that is a 5 minute walk from the house and we often go for long swims twice a day. We wake up, walk to the local market and get fresh figs and coffee before Yannis's mum feeds us with food all day – it's better than any 5 Star Hotel.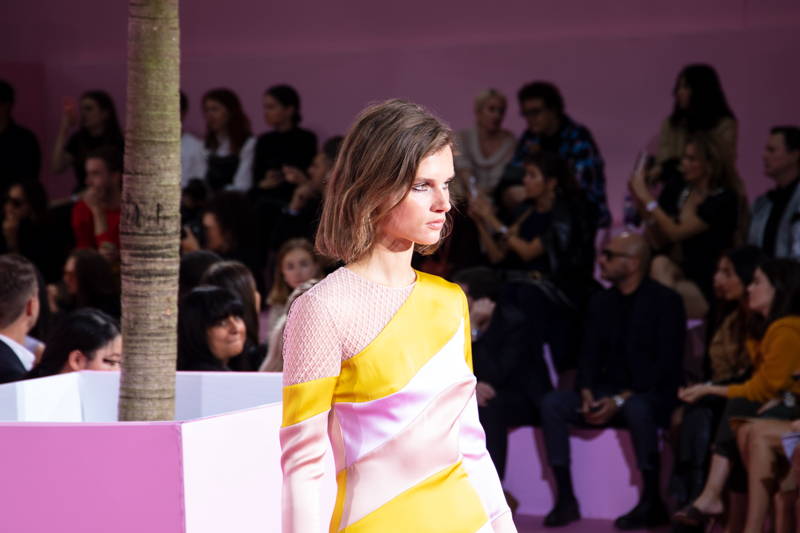 Are there areas of the beauty industry you don't like?
I feel as though the industry overall is in a good place, there are companies that have established themselves overtime and then there are newer companies like us, doctor brands, that are currently challenging and learning from one another, it's very innovative and productive. What does sadden me about the industry is that it isn't a level playing field, other brands heavily invest in paid promotions and don't always disclose it and I don't think it's fair from a consumer standpoint because they can't tell what is authentic and therefore what to trust. I stand by authenticity and transparency with 111SKIN and don't subscribe to heavily paid promotions pushing growth. As a brand it therefore forces us to be more agile and creative and finding other ways to advertise. Backstage at fashion weeks, makes us think outside of the box and creates a real love for the brand from the core of the industry – models, make up artists and designers.
Where do you see the luxury beauty industry going?
The focus is definitely shifting heavily towards personalisation, I think the industry will take into account how culture and climate shifts effect individuals and as a result products will tailor to that.
Outside of beauty, what industries are you interested in?
I wouldn't say there is a specific industry, but I am very intrigued with stories, entrepreneurships and how people from different cultures, backgrounds and financial abilities create new ideas and concepts. I was recently reading about the sneaker revolution and how this creativity, influenced from street culture, led the trends in the 80s and 90s - I get so inspired by these stories.
Focusing on your journey with 111SKIN, has there been any low points or hardships?
Of course, but because I have heavily invested in the balance of my personal life and business, one always balances out the other. Anytime there has been a missed deadline, logistic issue or product not developing the way I had wanted, I would always come home and see my family and its these small pleasures that make everything not seem so detrimental. I always consider myself to be very fortunate with the brand and its growth, but I always remember that there is more to life than work.
With your journey as a career woman, wife and mother, is there anyone that inspires you?
Definitely my mother, I like her energy and positivity. She is close to 70 now but still wakes up, puts on her sneakers and helps with the kids. She reads everything and even sends over new ingredients or insights and I have to remind her that I have a team for that now.
And finally, any advice you would give your younger self?
The same advice that I would give to myself now and that would be to follow your intuition, if I hadn't have done so then I wouldn't have found my soulmate in Yannis or have the business. I always follow my heart and it hasn't failed me so far.