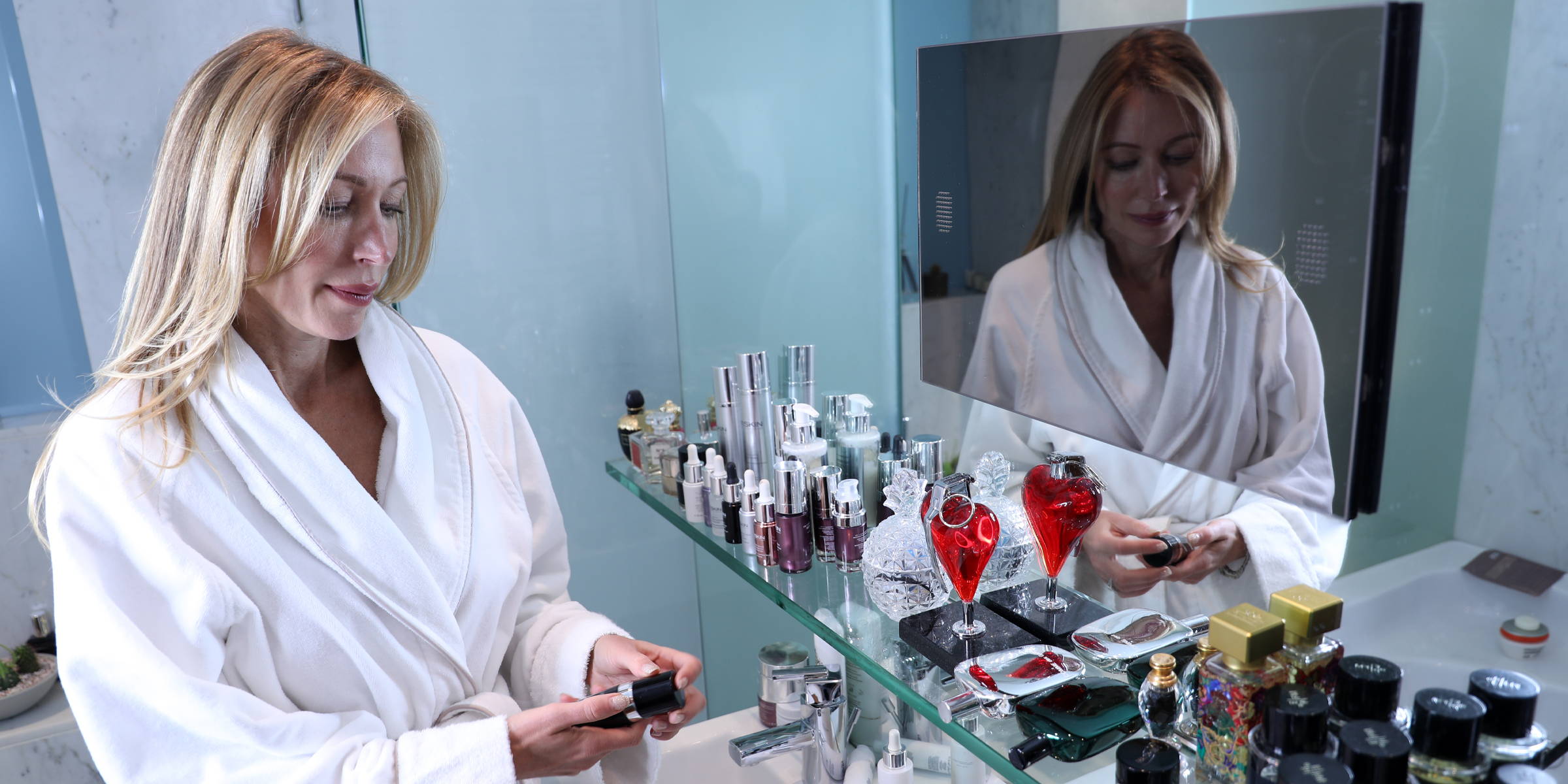 EVA ON ADJUSTING SKINCARE FOR THE SEASON
I love travelling to Paris especially for fashion week because it brings together creativity, innovation and fun. This year I attended the Ralph & Russo show with my team and I love seeing the looks that come from the catwalk as I always leave feeling inspired. When it comes to travelling, I like to pack light and only carry my essentials – splitting between skincare, make-up and hair and daily products, I like to think that I have mastered the art of packing.
SKINCARE
For skincare, I gravitate towards my most trusted products that work with my skin regardless of what country I'm in. I take the Vitamin C Brightening Cleanser as it is both brightening and correcting as well as easing the visibility of my hyperpigmentation. The Antioxidant Energising Essence is a must for me, it provides instant hydration as well as balances my skin, I know that Huda [Kattan] is a huge fan of the essence for the exact same reason. I will always finish up my routine with the Y Theorem Repair Light Serum and Space Defence Bright Eye Lift Gel, I really enjoy this combination because they both work to target hydration, environmental aggressors and brightening. With my trip to Paris and travelling in general, I really work to balance these areas in my skin and my routine. When it comes to my evening routine, I find that adding masks really helps to restore moisture into my skin especially whilst travelling. The Bio Cellulose Facial Treatment Mask is great for locking in moisture as well as brightening my skin and combined with the Celestial Black Diamond Eye Mask, it makes for the perfect travel-friendly combination. I also never turn out at night without applying the Celestial Black Diamond Cream infused with my Vitamin C Brightening Booster.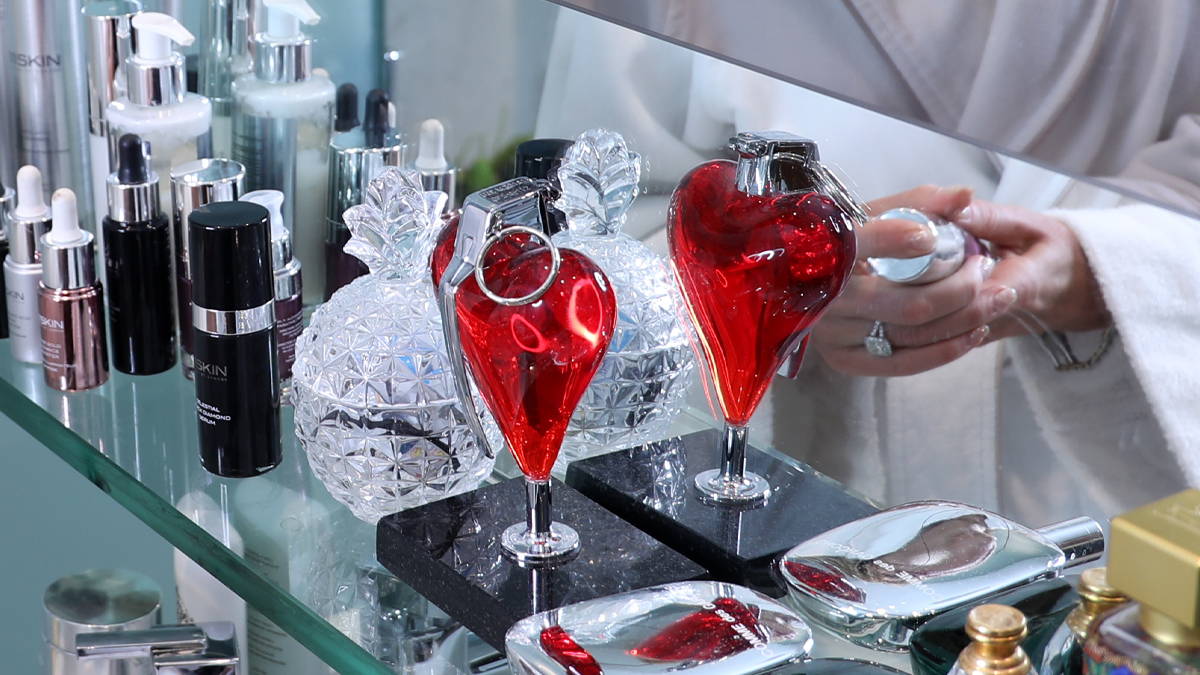 HAIR + FRAGRANCE
I always use products that are suited to my hair and because my hair is naturally straight, my products always contain Keratin, so advised by my hair stylist I use the L'Oréal Solar Sublime Shampoo, Kerastase Nectar Thermique Nourishing Milk Masquintense. I am rather particular with my fragrances and unlike my husband [Dr. Yannis Alexandrides] I have certain scents that I use continuously. My all-time favourite to use and travel with is 'Portrait of a Lady' by Frederic Malle, the top notes are sensual and modern whilst the secondary notes are imbued with raspberry, white musk and sandalwood.
NEVER WITHOUT
Regardless of where I am in the world there are a handful of essentials that I take everywhere with me. I like to pride myself on being organised and for me to keep ahead of everything and see that projects are on track, I jot everything down in my Smythson Filofax, from appointments to ideas – it is my right hand. In the evenings or on long journeys I enjoy taking time away from my phone or computer and spending time in a good book is a great enjoyment of mine. I'm currently reading The New Silk Roads by Peter Frankopan, I love reading books that are around networks, relationships and personal journeys and this book really captures contemporary history and personal interconnection. I also can't forget my Gentle Monster sunglasses or Slip silk pillowcase – I'm obsessed.
SHOP EVA'S TRAVEL ESSENTIALS