111icons: DR.YANNIS alexandridEs
111ICONS:

DR. YANNIS ALEXANDRIDES
Interview by Nateisha Scott
Photography & Videography by Harry Balding
111SKIN champions and celebrates game changers and innovators in leading industries. Each discussion uncovers the insight and knowledge into their individual approach and within the 111ICONS interview, we share their journey, business and approach to life.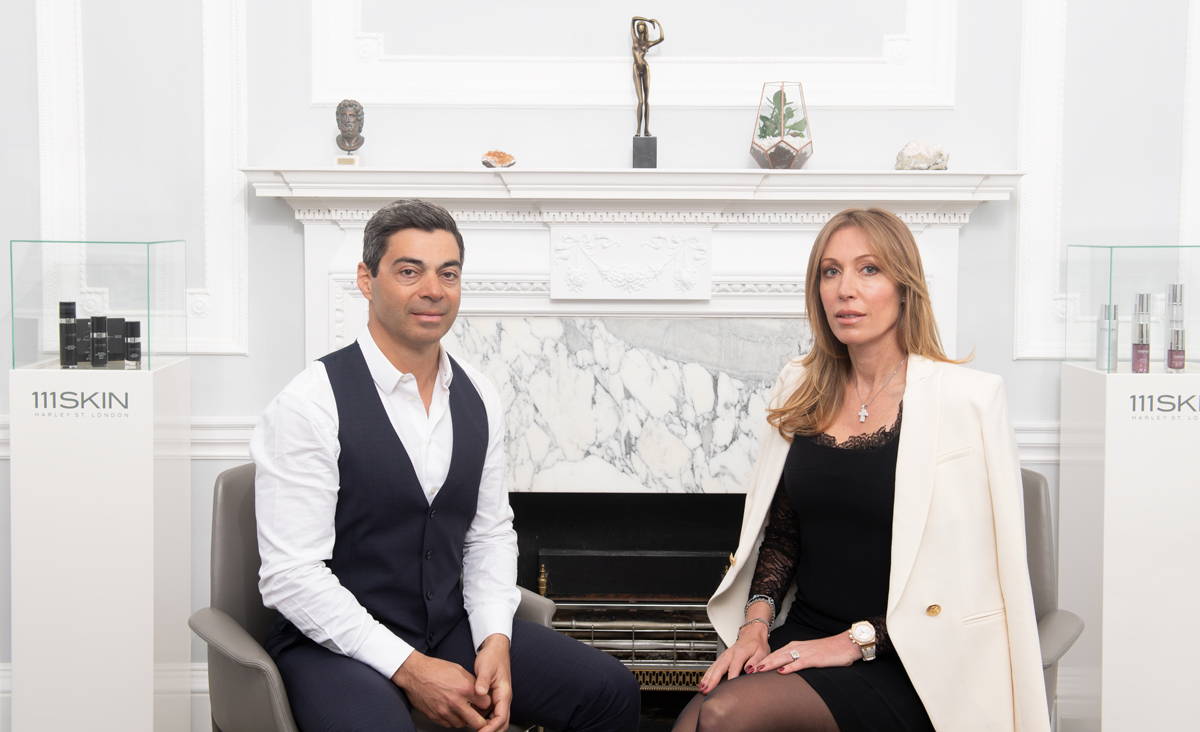 Dr. Yannis Alexandrides, founder of 111SKIN, is a British and American board-certified Cosmetic Surgeon who specialises in facial reconstruction and restorative surgery. He recognised a need when his patients asked for after-care products for their treatments. Both Dr. Yannis and his wife, Eva Alexandridis, cultivated this need and turned one hero formula, NAC Y2 into 5 ranges and 50 products which is retailed and coveted worldwide.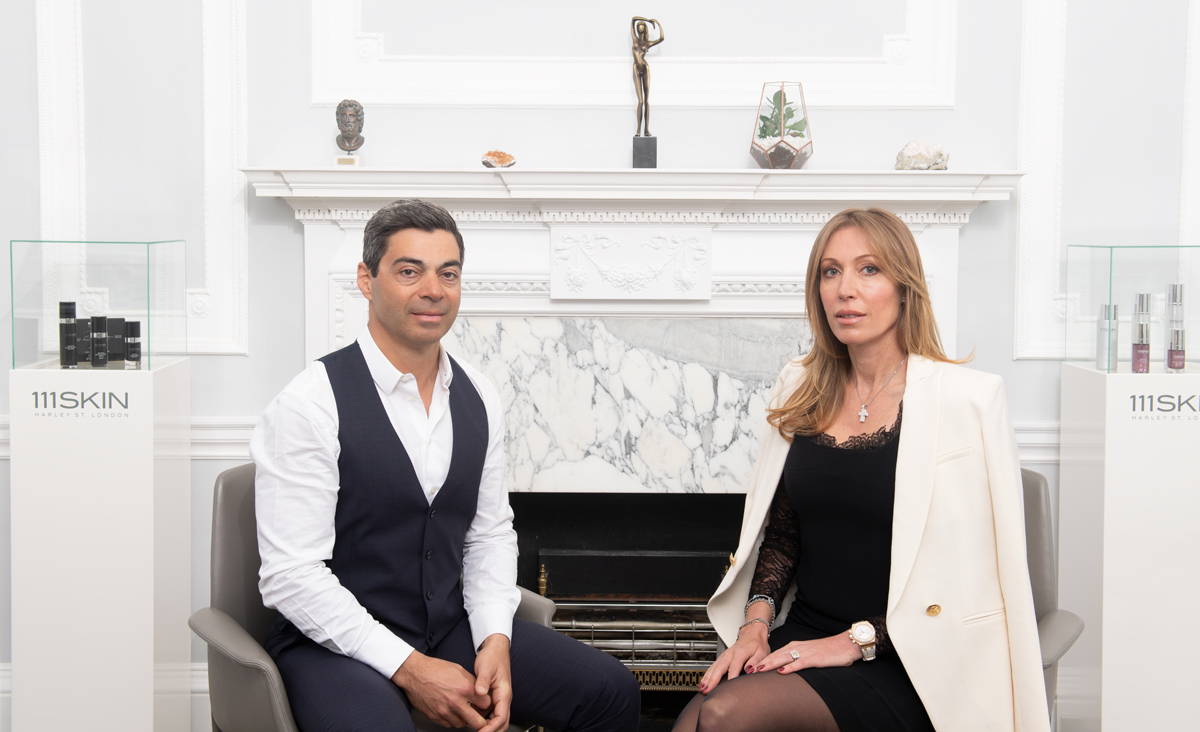 "I am still learning when it comes to building a brand, and with 111SKIN and my practice it is a work in progress and it's a fantastic feeling if you can do it successfully. You do need a bit of luck because there are so many uncontrollable forces that can make or break you which you cannot wholly anticipate. Personally, I find it is about having a vision and knowing what you want."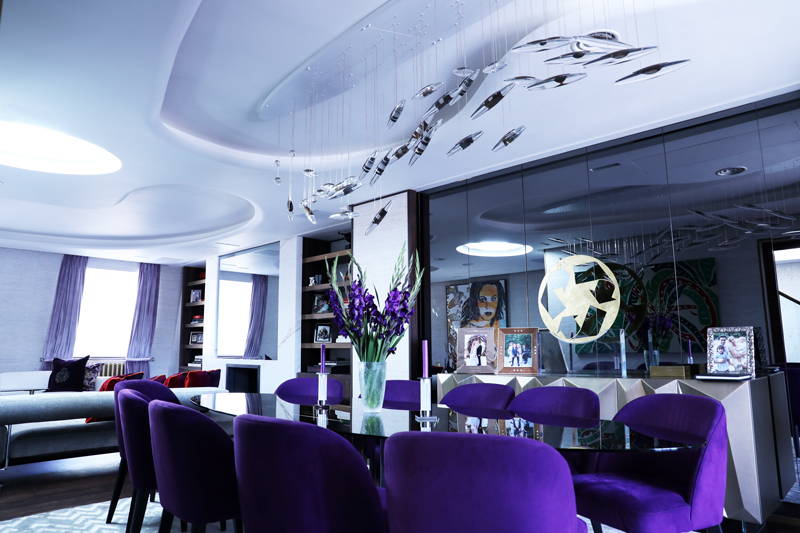 With a world-renowned private clinic and growing skincare company, we discuss the art of beauty, shifting between roles and the future of skincare.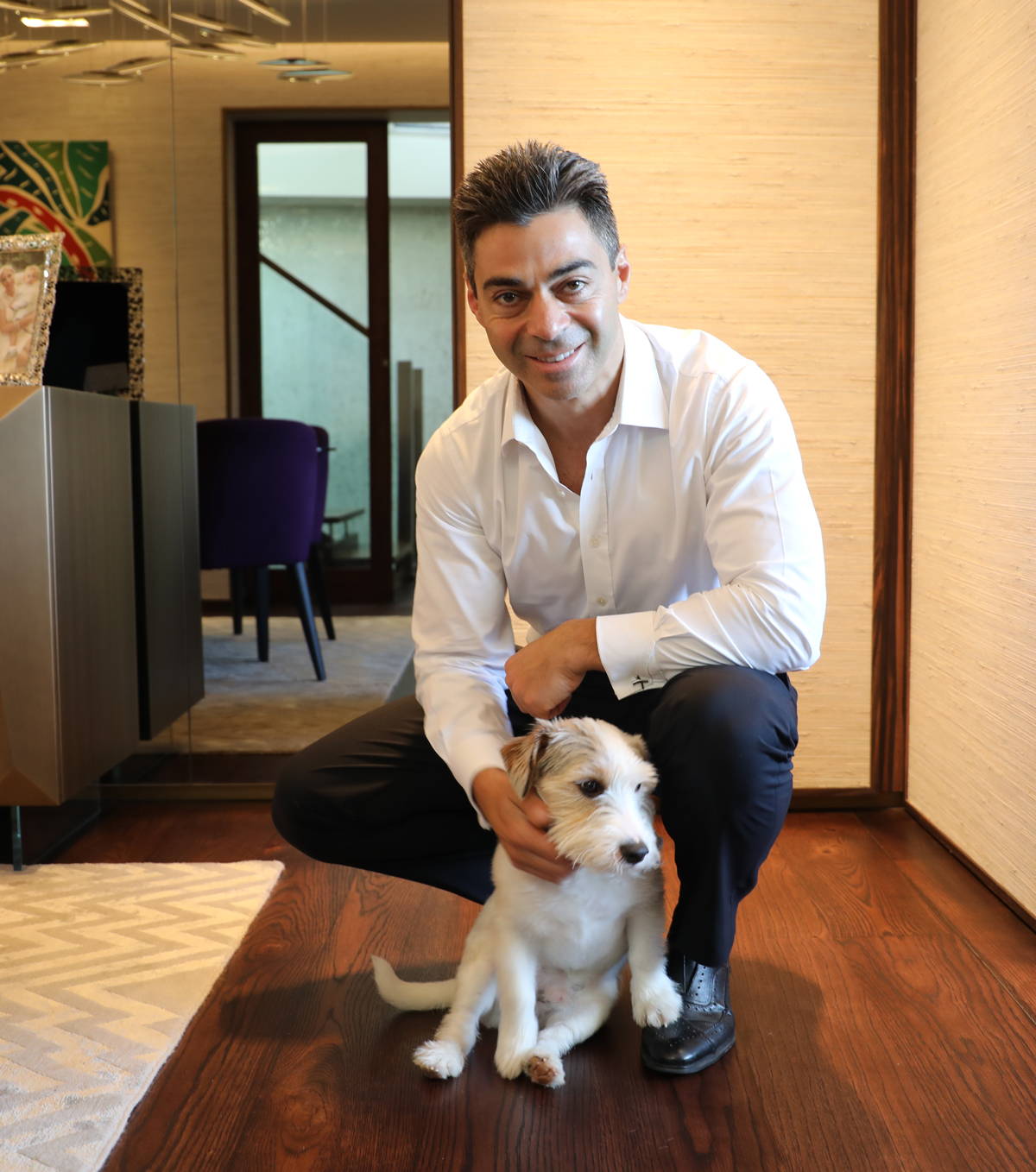 What does an average day look like to you?
Well I always get up with my wife and sons around 7am before we all have breakfast together and then we would walk with the boys to the station as they then head off to school. Afterwards Eva and I would have some time together and that would be spent talking or working out together, and this of course would include a morning walk with Sparky (the family dog). Following that I would head to Harley Street and at Harley street I will do consultations or treatments with my patients, I then split my time between Harley St and the 111SKIN offices – I think I can now make it across in 7 minutes.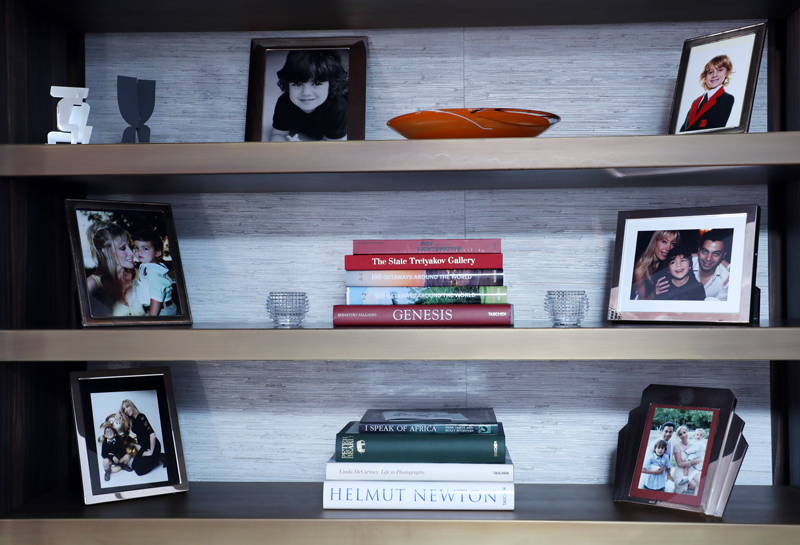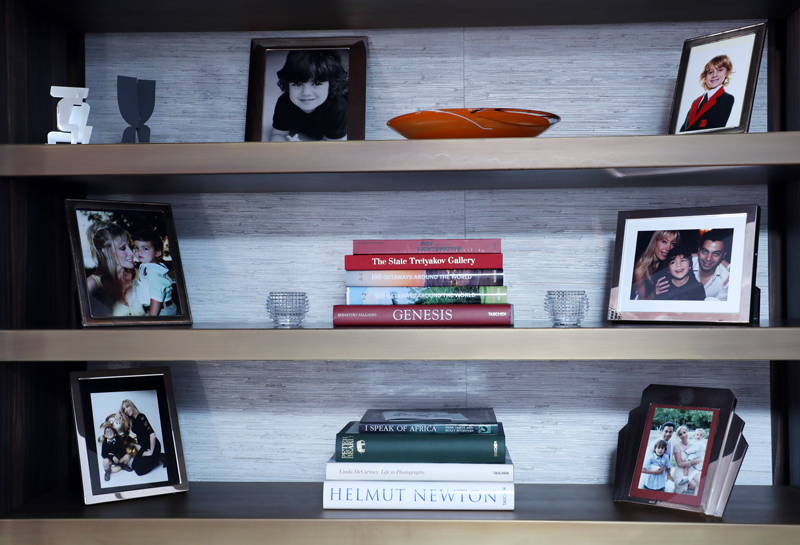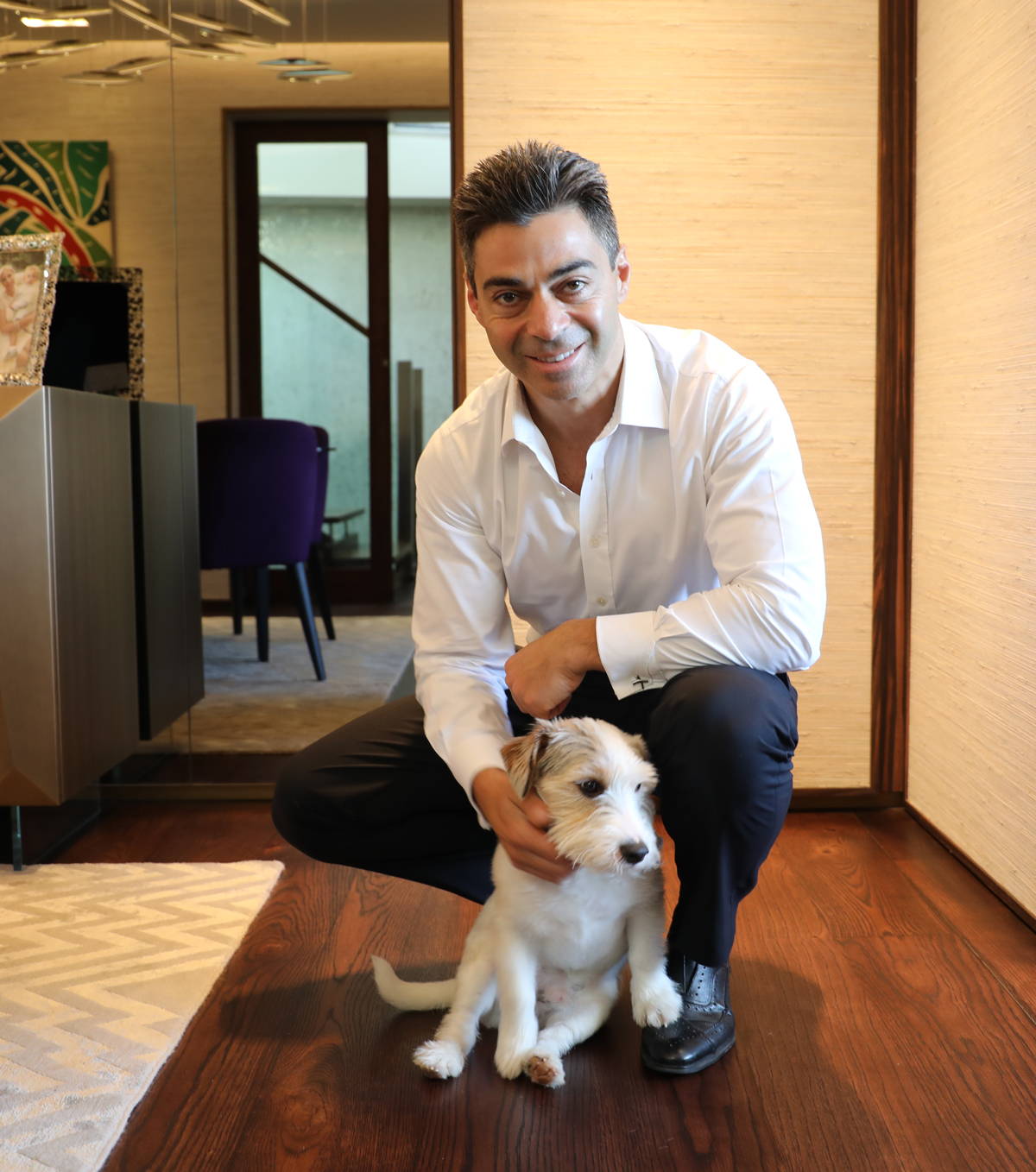 It sounds chaotic?
It certainly can be, I'm back and forth between offices and sometimes I can be at 111SKIN 3 times a day to attend meetings and discuss the product. My surgical days usually start early in the morning, around 8:30am and continue right through until the early evening often finishing around 6pm. I tend to undergo surgery without interruption which is very important for me to focus. My evenings are spent having dinner with my family or if we have an invitation, we go out to see our friends.
So, how do you balance being a surgeon, businessman, husband and father?
It is a constant challenge because my focuses constantly shift, and I balance it by attending to what is needed at the time. I do enjoy my roles and I'm satisfied when I have different challenges to work with. There are times when all areas get hectic and stressful, but it is all about compartmentalising and not to let one get on top of the other as that will result in chaos. It has gotten easier over the years and I find that experience definitely helps once you've been through a crisis you understand how to handle the next one.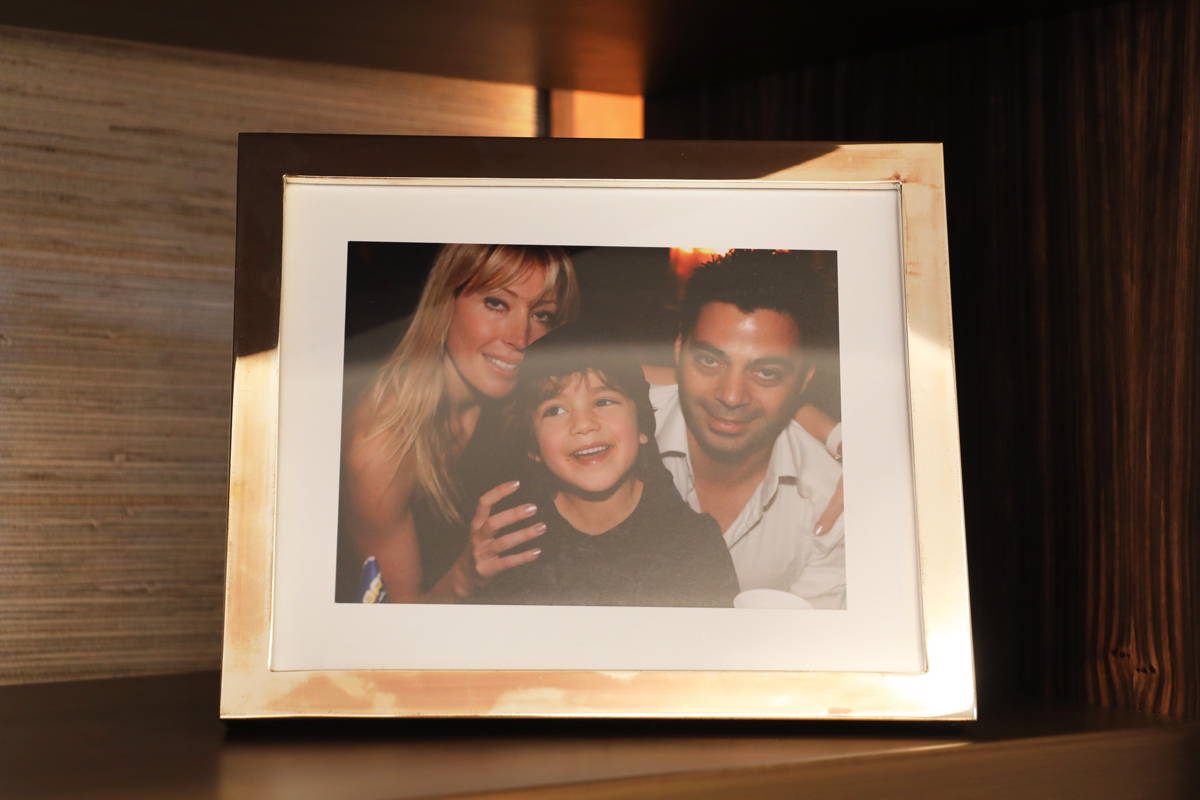 How has fatherhood then shaped itself for you over the years?
I always try to be completely honest with my sons and I don't hide things from them, I try and present things as they are and generally I think kids have this ability to handle life as it is and sometimes as parents we are too protective in trying to hide things from them. I'm not suggesting that you should be completely transparent or expose them to things they are not ready to deal with emotionally but I am truthful, relaxed and engaged with them and if I communicate with them as a friend, they will respond to me in a similar manner.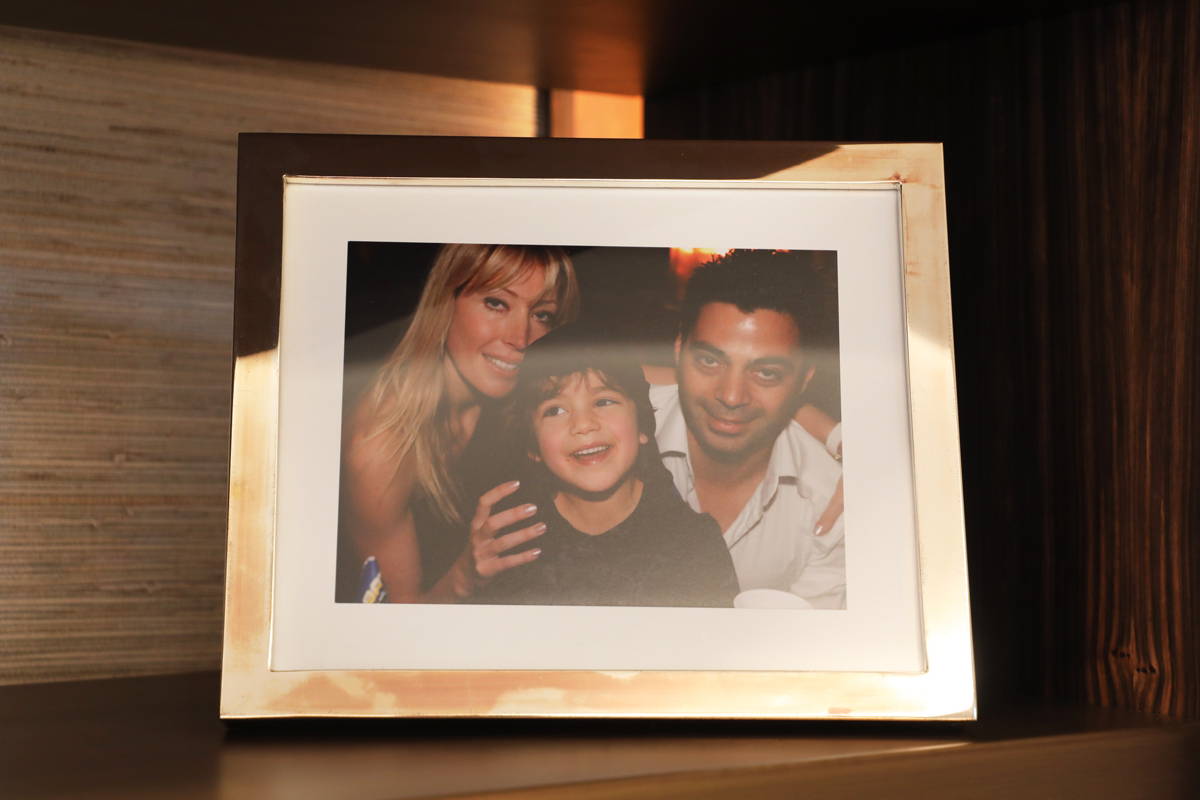 Are your boys engaged in 111SKIN?
My eldest son is 13 and is more aware of what I do than my youngest who is 8. They have been to my practice and know that I am a doctor and they like what I do, they also enjoy that 111SKIN is becoming a well-known entity and they can see people are using it and they are quite proud. They both like to use the products, especially my eldest son as he has started going through adolescence, he uses a lot of the Clarity range. They are very smart though because they know the Celestial black Diamond range is the most expensive and so they reach for it whenever they find one.
Do you have any particular skincare concerns?
I don't have a particular concern, but I have a combination between congestion around the centre of the face and dry elsewhere. Another great product that I use is the Celestial Black Diamond Retinol Oil, I use it in abundance and my skin loves it.
 

 

View this post on Instagram

 
Aside from skincare, what else completes your grooming routine?
I have a passion for collecting colognes and my wife teases me because I have an array of colognes and like to use and try different ones. For instance, I love Frederic Malle and my favourite scent is 'Vetiver Extraordinaire', its notes are heavily embedded in oak moss and musk and it is so fresh. The reason that I wear them now is because I was buying so much for Eva and I discovered they had colognes and now I have 6.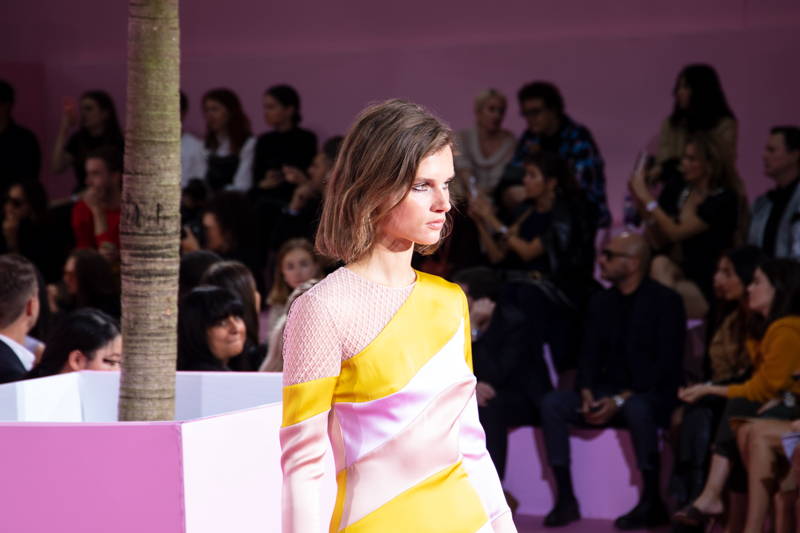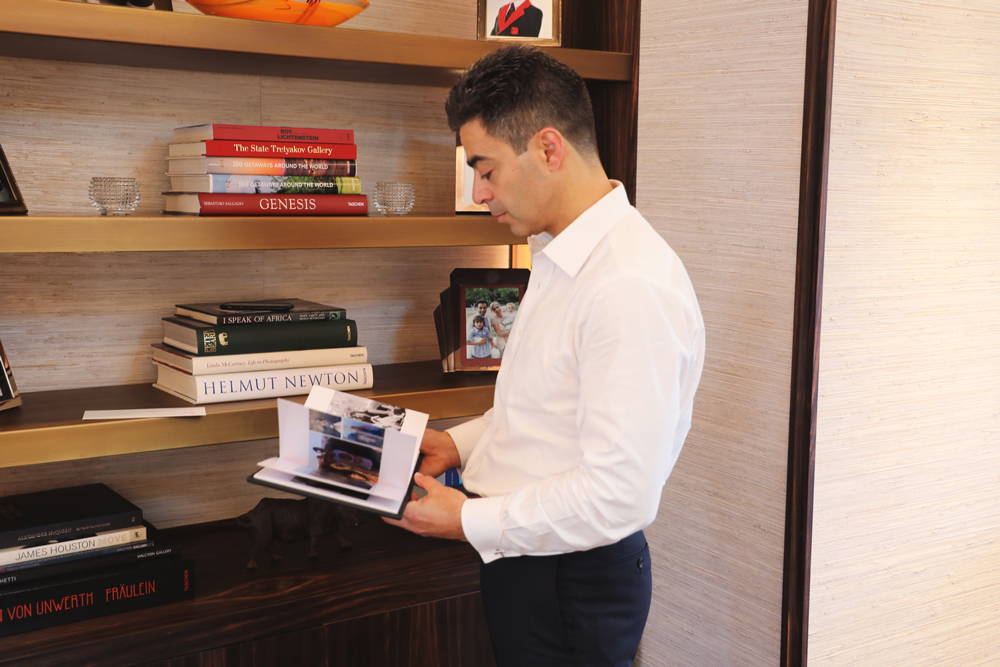 What is your favourite thing to do before bed?
I have to read a book, I like books that are grounded in history and the last one I read was The House of Spirits by Isabel Allende, it's a fictional narrative that it based on historical events but the style of writing is so spectacular and captivating - I highly recommend reading it. I also watch documentaries and Netflix has been rather profound in offering this. I've recently watched The Spy and it's great to see Sacha Baron Cohen as a serious character, it's a great story and gives you a great background to how Syria developed into what it is now. I enjoy books based on history because I think you learn a lot from history and you need it to understand the future and make sense of the world around you, if you ignore history then you open yourself up to repeating the mistakes.
What workouts or wellness habits do you enjoy?
I do like to exercise daily, and this can be any type of exercise really – from running, rock climbing, swimming, playing football or basketball and I want to learn how to play tennis so that's on my list to learn. For wellness, I like to take care of my skin and being the founder of Cryotherapy in London, I like to do Cryo 3 times a week. Cryo energises me and if you do it in the morning then it will give you a boost and if you do it in the evening then it relaxes you. I would definitely go after my surgery days as it rebalances my muscles after being tense throughout the day.
I notice that you are into art - do you have any favourite artists or artwork?
I do enjoy art; I think art makes your life happier and I like to think that I try to implement art into what I do. As a collector I like contemporary art and artists such as Andy Warhol stand out to me. One of my personal favourites is a friend of mine Mauro Perucchetti – he is a great personality who has lived through Rome in the 60s and the USA in the 70s, and because of this he has lived through the psychedelic movement and the hippie movement and taken it into his art which is very fascinating. I'm not a huge collector but I do like to be at some auctions and talk to new artists and in London, the scene is great, where you can connect to a lot of artists or galleries.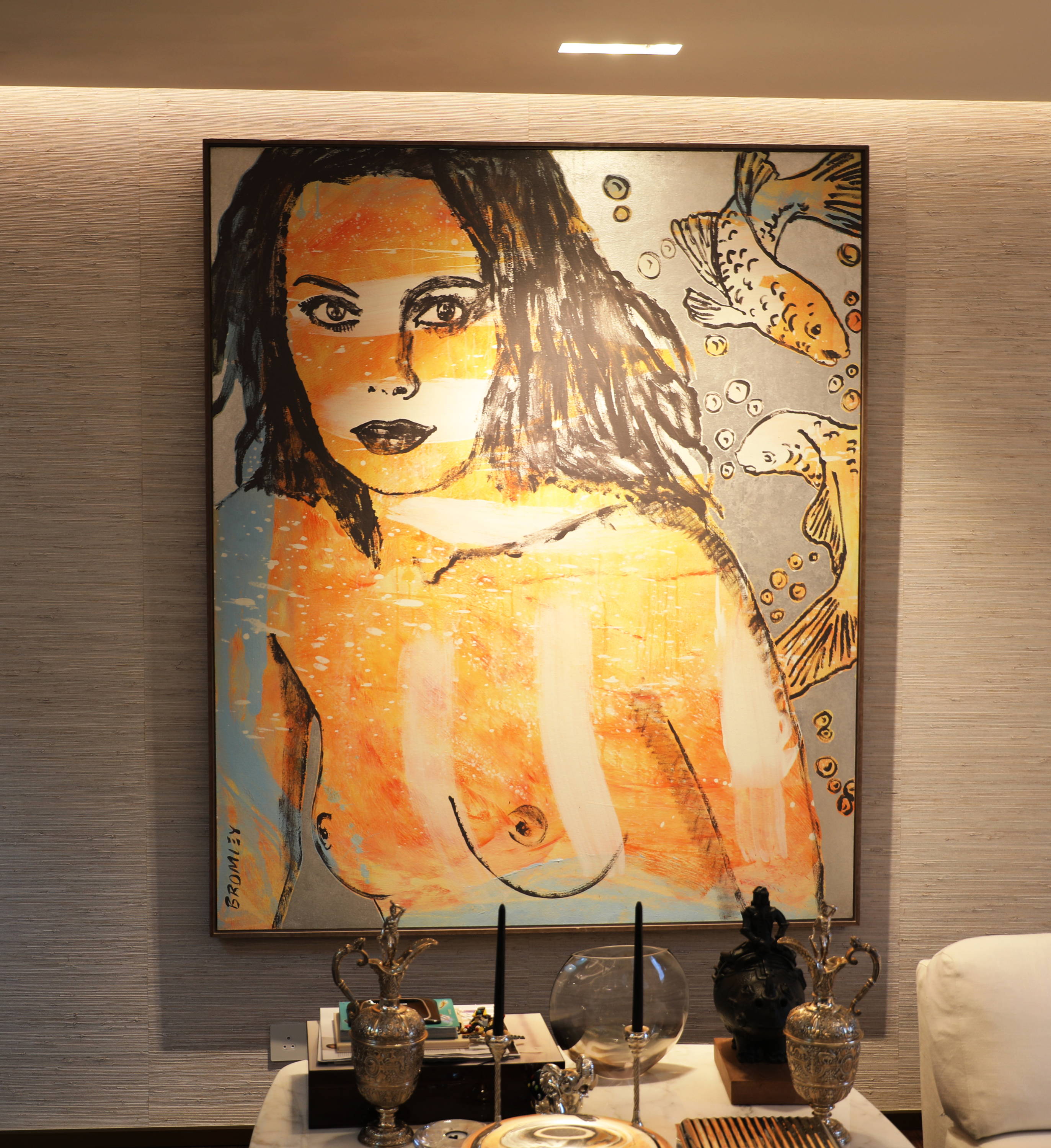 What has been your favourite travel destination so far?
That's a difficult one as we do like to travel a lot for work and personal, but one of my favourites as of late is Australia and New Zealand which I have visited for 111SKIN. It is a long flight but once you are there you are never disappointed. It is a mix between Europe and Western America, the people are nice, the place is beautiful, the food is incredible, and the mindset is very healthy.
How do you cope with stress or hardship?
People call it meditation, but I prefer the term analysation. You either have a problem you can solve or a problem that is impossible to change and it is what it is. You have to look inwards and keep a dialogue with yourself and not let things take control over you – it's an exercise that you have to keep practising until you get better at it.
What has been a career highlight for you so far?
I would say getting my board certification has been a highlight, I trained in the US and I had to take exams to get from Greece to America and then to complete my study in Miami, therefore passing my board was certainly a career highlight. More recently I was elected as one of the top plastic surgeons on the Real Self, it is a global platform where patients find and rate surgeons and write their experiences, it has a very strong emphasis in the United States – so for me to be considered one of the top in the world is a big accomplishment.
How do you think you stand out from other surgeons?
In a way my whole career is very different from a lot of my other colleagues (surgeons), I am Greek born but trained in the States and then came to London to practice and open a private clinic in a place that is dominated by the NHS. Private clinics here aren't the recommend healthcare of choice so from that alone my experience is rather unique. I really enjoy living and practising in London, it is a unique city and it brings me closer to my home. In addition, having 111SKIN gives me a different dimension as it is rare to see with other practising doctors, it makes me very proud and it gives me an additional perspective when treating my patients.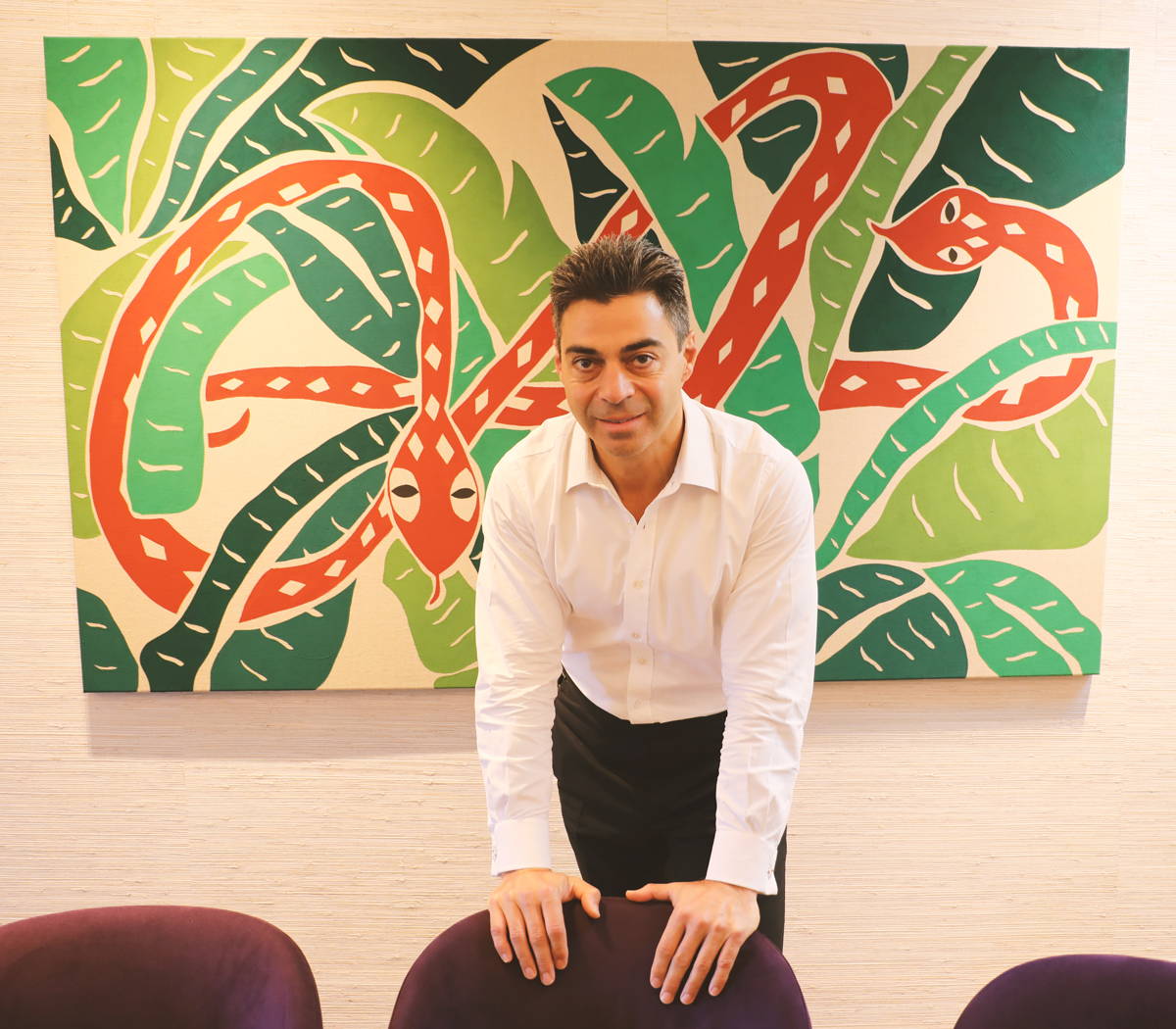 What would you say is 1 rule to live by for building a company?
I am still learning when it comes to building a brand, and with 111SKIN and my practise it is a work in progress and it's a fantastic feeling if you can do it successfully. You do need a bit of luck because there are so many uncontrollable forces that can make or break you which you cannot wholly anticipate. Personally, I find it is about having a vision and knowing what you want.
Any advice you would offer to your younger self?
Quite frankly, I would have a lot of advice for my younger self, but I wouldn't be who I am today. So I think you can do things differently but you wouldn't have the same experiences, I would just say that every person has to go through the process of trying and learning. You create your own path and my advice would be to try, it's better to try and fail than to never try.
Where do you see the beauty industry going?
Plastic surgery is becoming more and more accepted and is focused towards the younger generation but there is a concern with social media affecting perceived illusions of appearance. In my opinion, plastic surgery is about quality of life and more than the strictly perceived notion of beautiful it is all about wellness and in my mind beauty means health. It means we can start preventing ailments from a younger age, and even to delay ageing, I want to see that more in the future now we have a handle on DNA. We can start to understand diseases, ageing, skin problems and potentially start to do Gene Therapy and reverse these health problems. The real future will be there and controlling the DNA in a way that will keep us healthier and if not young forever then younger for longer. Skincare is also very positive and even what we started 7 years ago with 111SKIN is a trend now as we harnessed science-based ingredients with efficacy and targeted solutions.