Q&A: Wedding Skincare with Daniela Gozlan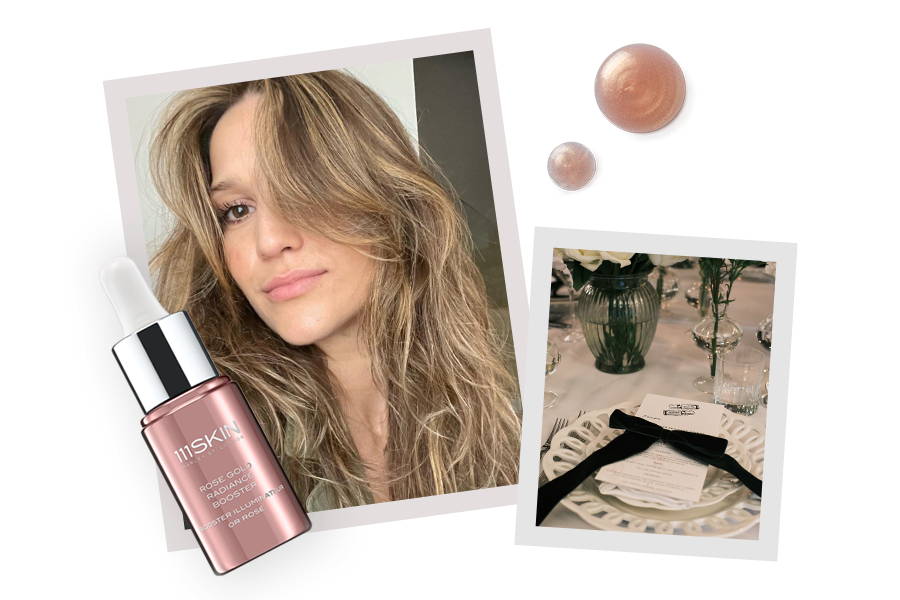 Q&A: Wedding Skincare with Daniela Gozlan
For your big day, you'll want your skin in the best possible condition it can be, so it's important to use supercharged skincare brimming with potent actives, as well as taking tips from the professionals. We spoke to top celebrity and wedding makeup artist Daniela Gozlan (who has created looks for the likes of Katie Holmes, Eva Mendez and Elle Macpherson), founder of makeup range Daniela Gozlan Beauty to share her top tips for getting immaculate skin as you head up the aisle.
What are your biggest dos and don'ts when it comes to pre-wedding prep?
I ask my brides to stop the use of retinol two weeks prior to the wedding, as I don't want the skin to keep exfoliating while applying foundation. I also like to use 111SKIN's Oxygen Express Mask right before skincare, as it makes the skin glow and creates a fantastic base for makeup. I normally follow that with a good rich moisturiser and eye cream for someone with dry skin and light moisturiser/eye cream plus a mist for the centre of the face for combination skin.
Beyond the neck and face, what are the best ways to prep the neck and jawline for the big day?
I like to do a mini massage with upward strokes with the moisturiser or face oil prior to makeup application.
Do you have your go-to products for every bride that never leave your kit?
What are your favourite products for getting brides' skin flashbulb-ready?
If pigmentation / uneven skin tone is an issue, how can you help diminish this?
I normally suggest the bride visit a facialist for a few treatments several months before the wedding and stay out of the sun. She should also be wearing a high SPF daily if she's not already doing so – I like Elta MD's sunscreens as they don't clog pores and are lightweight.
Obviously great skin is the first step of great makeup, what are your easy ways to boost skin radiance and hydration?
A five-minute mini massage will get the skin ready, improve circulation and bring that natural glow and life back to the skin.
What can someone to do prevent or reduce the appearance of a breakout in the run up to their wedding?
Many brides tend not to get much sleep the night before getting married, what are your best tips for treating and covering a sleep-deprived complexion?
All the eye masks from 111SKIN are a godsend! I always use them and they work wonders. I follow this up with a good massage and ask for a green tea for the bride to detoxify her from the inside out.
After the ceremony, photos, reception and dancing, the bride might start to feel tired – how do you ensure eyes stay looking awake and refreshed?