The countdown to a perfect complexion
One Month Before
The countdown to a perfect complexion
One Month Before
A wedding can be many things; the most important day of your life, a celebration of your love or simply a great party. However, it is most definitely one thing - the beginning of a new chapter. And that level of significance requires preparation on the highest level. The most important part of that prep? Yourself. The gown, the jewellery, the hair and makeup - everything needs to be taken into account, but none more so than the famous 'bridal glow'. But is that luminosity simply sheer happiness on the day?
"Don't listen to the myths, the coveted bridal glow comes from appropriate and effective skincare regimes that have been meticulously planned in advance."
Don't worry – we are here to take you through it so you can be your best, most radiant self on the big day. The skin's renewal process is typically 28 days, which means that comprehensive skincare preparation should begin one month before your wedding. Several steps should be taken at this time; supplement ingestion, setting up a serious skincare routine and establishing a healthy sleep pattern.
A renewed nutrition, hydration and supplement program should begin one month before the wedding at the very latest. The skin is the last organ to receive oxygen and nutrition from the bloodstream, so changes in our diet and lifestyle are often not visible for several weeks.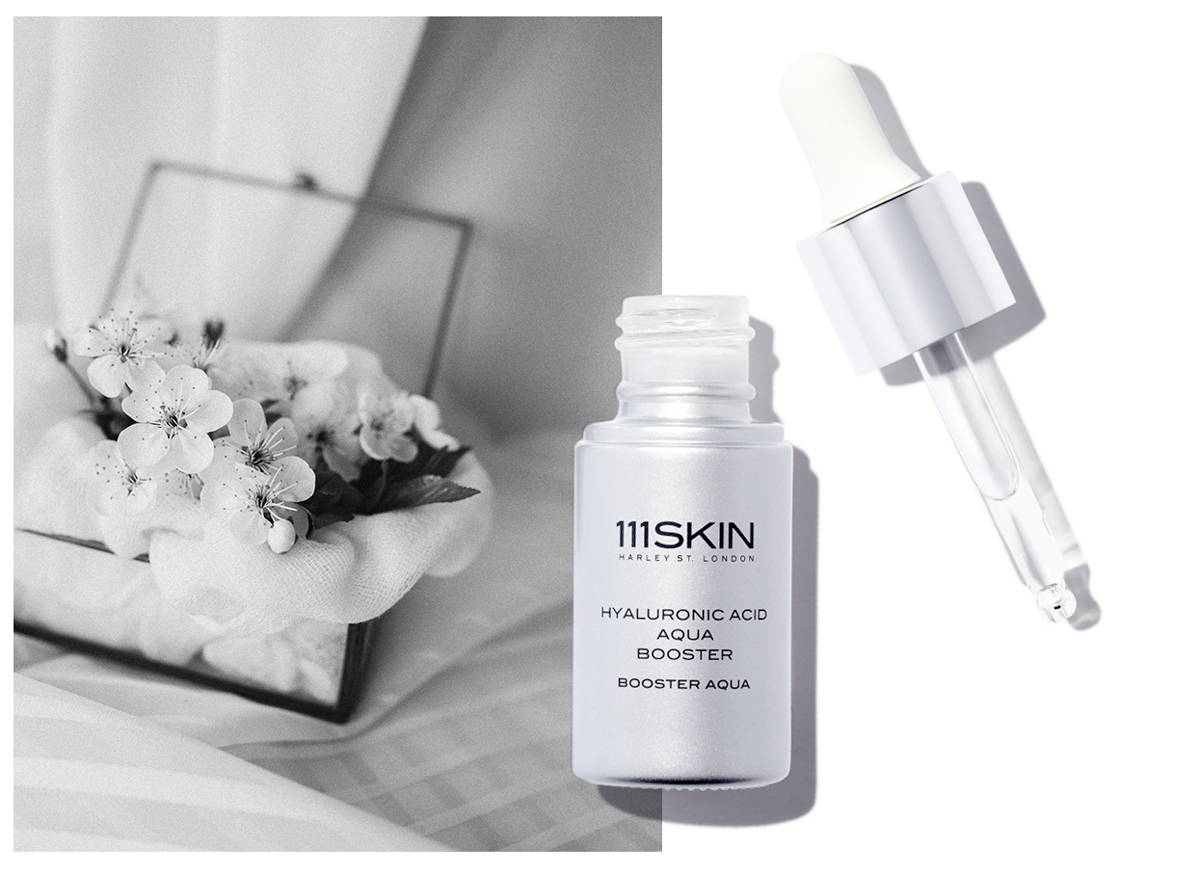 Besides your skincare routine, an improved sleep schedule is imperative for the renewal process of the skin. Growth hormones are released during deep sleep, stimulating cell production, and elastin and collagen synthesis. These are essentially the building blocks of healthy, beautiful skin and will lay the foundation for your topical products to work on.

If you suffer from hyperpigmentation, acne, scarring or rosacea, your skincare routine will only help reduce those issues, not eradicate them entirely. Instead, visit 111 Harley St. for a consultation on more clinical strength procedures, such as chemical peels or mesotherapy.
This is due to the body repairing internal organs and systems first before attending to the epidermis (the skin's top layer). An increase in fruit, vegetables and lean proteins (particularly oily fish) will increase levels of omega acids, zinc and antioxidants in your system to support skin renewal on several levels. The skin is just over 60% water, so amped up hydration (at least 3 litres of water per day) will result in more supple skin with a greater ability to detox itself.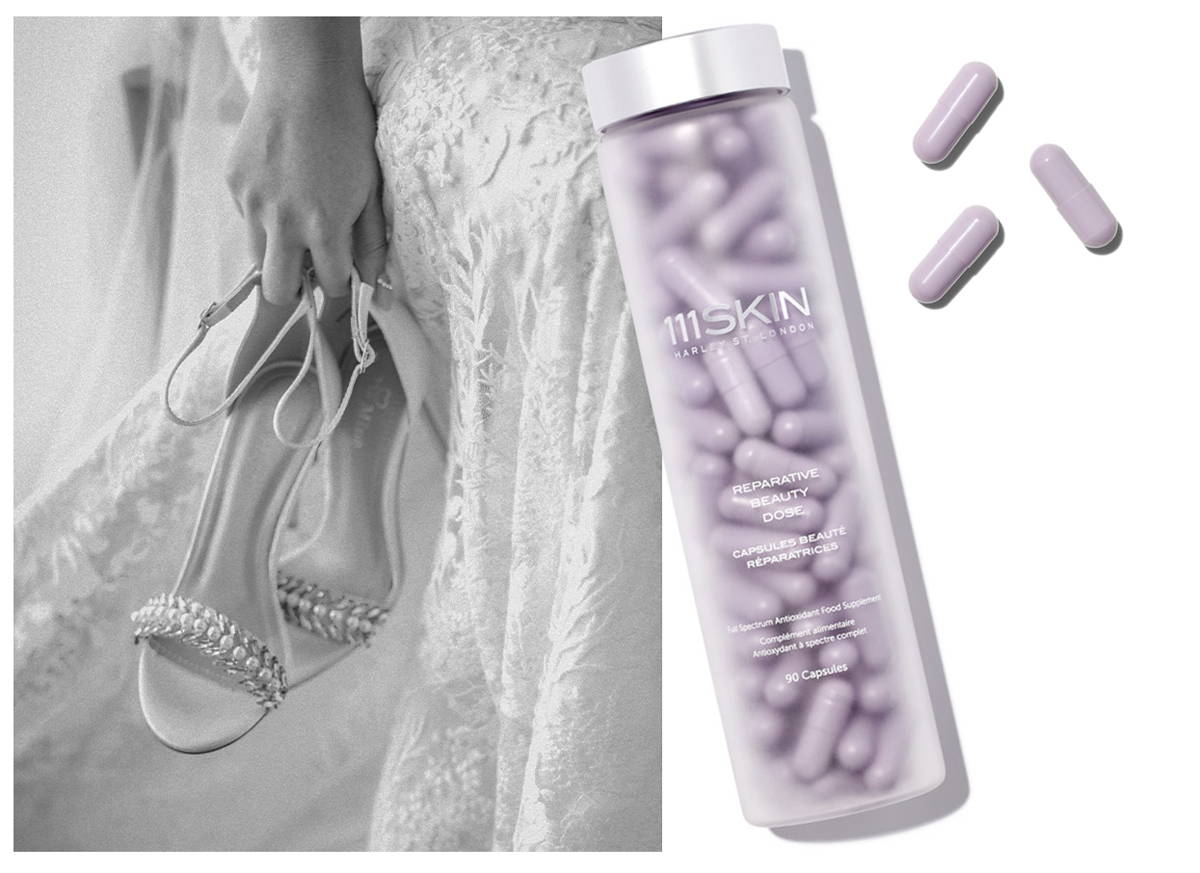 Supplements should also begin a month prior to your wedding, particularly ones containing a mix of vitamins, minerals, and antioxidants such as the Reparative Beauty Dose.
The most important step in this glow guide is your skincare routine. This routine should be targeted towards your skin type, tailor made to whatever issues you are plagued with. Cleansing is the integral first step, removing debris and dead skin from the previous 12 hours.
"The next step, exfoliation, is considered the most important process in in achieving the 'bridal glow' - this will rid the complexion of dead skin cells; refine pores, relieve acne inflammation; help alleviate pigmentation issues; and help to achieve luminosity on that special day,"
While exfoliating for even several days can reduce these issues, exfoliating for a full skin cycle is a far more effective and thorough option, ensuring that long-lasting issues are more heavily reduced than a shorter-term process of exfoliation.
Now more capable of absorbing product, nourish your fresh skin with a vitamin-rich serum and niche booster depending on your skin type. Follow this with the Celestial Black Diamond Retinol Oil, an antioxidant derivative of Vitamin A that renews damaged skin at a deeper level than other products. This will reduce blemishes, improve texture, and tone while strengthening the skin barrier.
If you are new to retinol, it is important to slowly introduce it to your routine – start by using it twice a week and increase use to everyday by the end of the month.
Next, reach for a moisturiser, one rich in hyaluronic acid and soothing ingredients. Should your skin be more oil heavy, opt for a gel-based moisturiser as oppose to an emollient cream. Example routines are as follows, but for a more bespoke diagnosis of your skin please visit any 111SKIN concession.