BEHIND THE SCENES WITH 111SKIN AT PARIS COUTURE WEEK 2022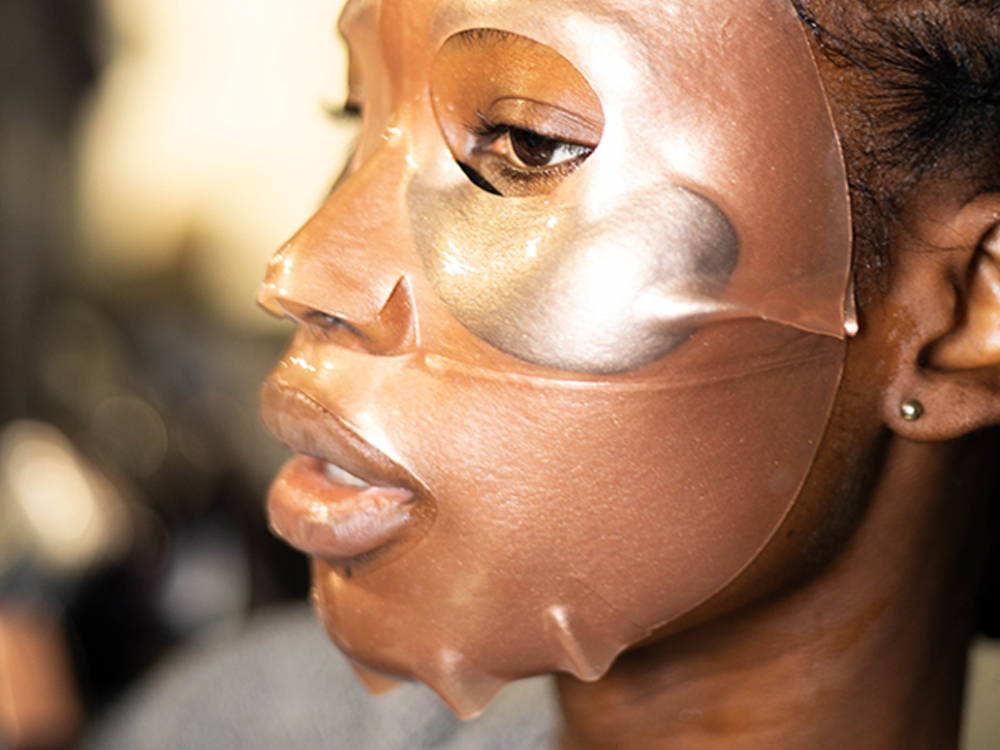 BEHIND THE SCENES WITH 111SKIN AT PARIS COUTURE WEEK 2022
Inside the Palais de Tokyo, the 111SKIN team was on-hand to prep models backstage ahead of Celia Kritharioti's Spring Summer 2022 show at Paris Couture Fashion Week.
Named by Vanity Fair as one of the six couturiers in the world to watch, Celia Kritharioti presented the SS22 couture collection that celebrated brighter days with a riotous display of colour and creativity. The designer beamed, "We're coming out of two dark, difficult and gloomy years, but creativity never stops."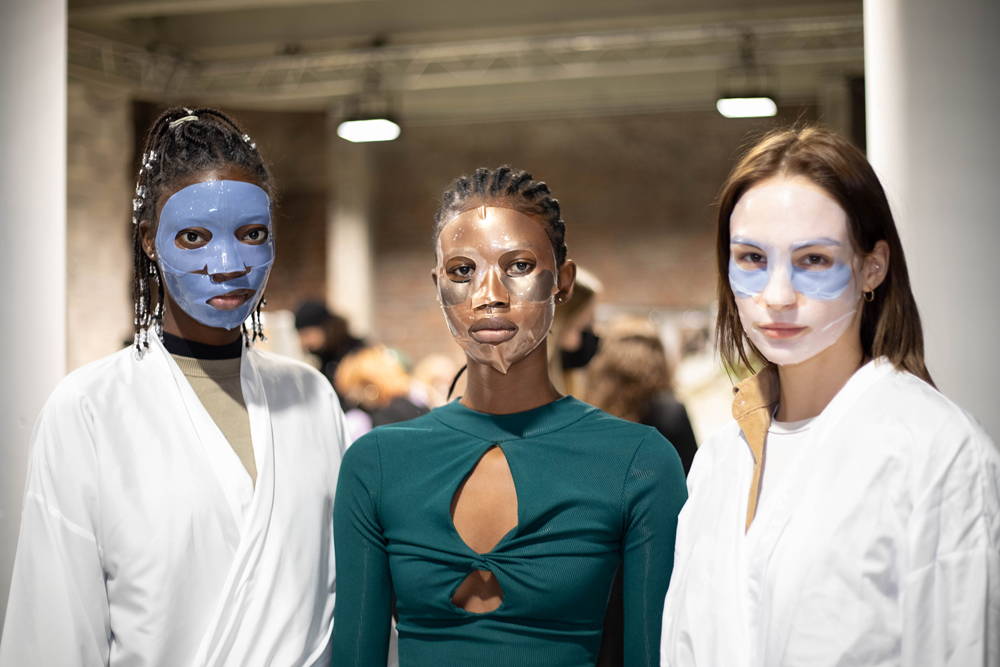 Heading inside the Palais de Tokyo, which is the largest centre in Europe for modern art, models waited to be prepped by the 111SKIN team, led by Head Aesthetician Milena Naydenov. The bespoke routine included a variety of products to rejuvenate, refresh and cleanse the models' skin, to combat fatigue and act as a barrier against heavy makeup application and intense lighting on the day.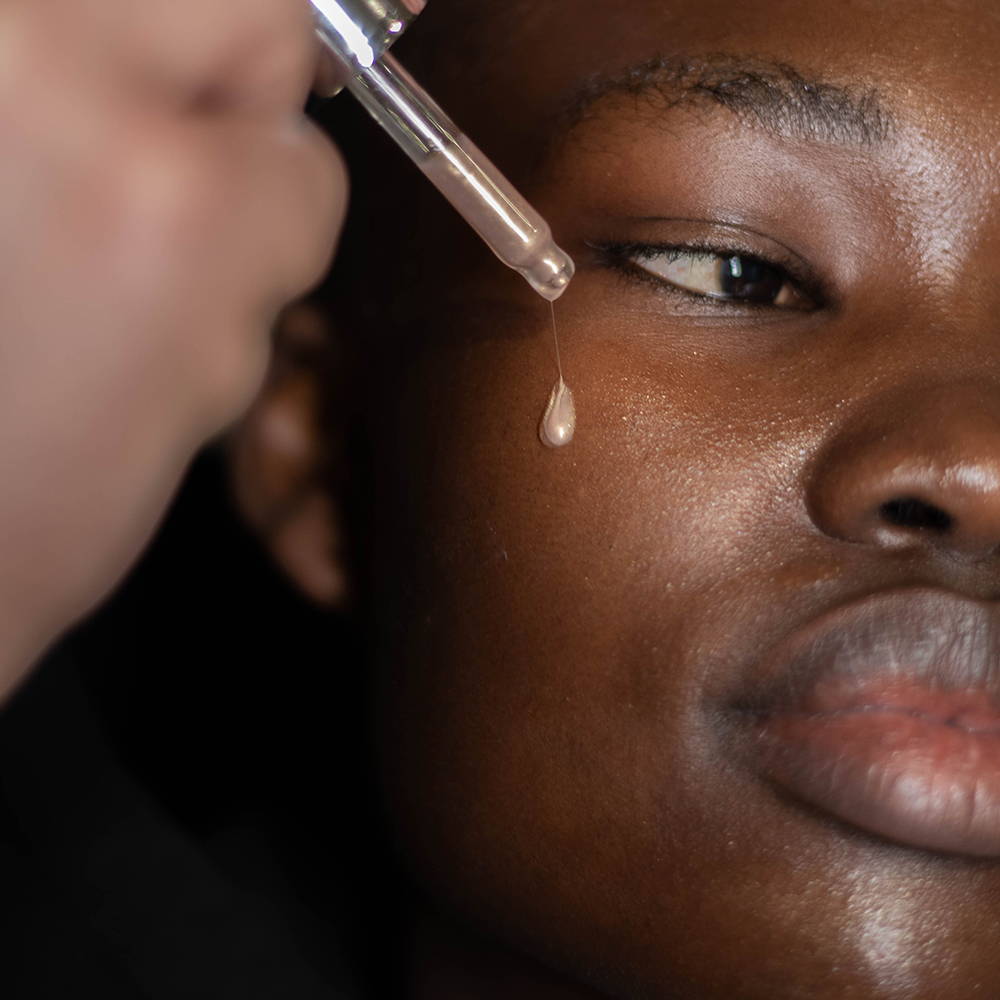 On the rails, saccharine ballgowns beautifully contrasted wispy feather trims, bringing to life the designer's vision of a "happier, brighter, sunnier, better," world. The highlights of the show? An immaculately tailored jumpsuit that glowed when the lights dipped, the feather-trimmed mules in pastel hues to match each gown, and let's not forget the neon hearts (made from the same delicate fabrics used in the collection) attached to the outer corner of each models' eye by makeup artist Maria Nikoloudaki.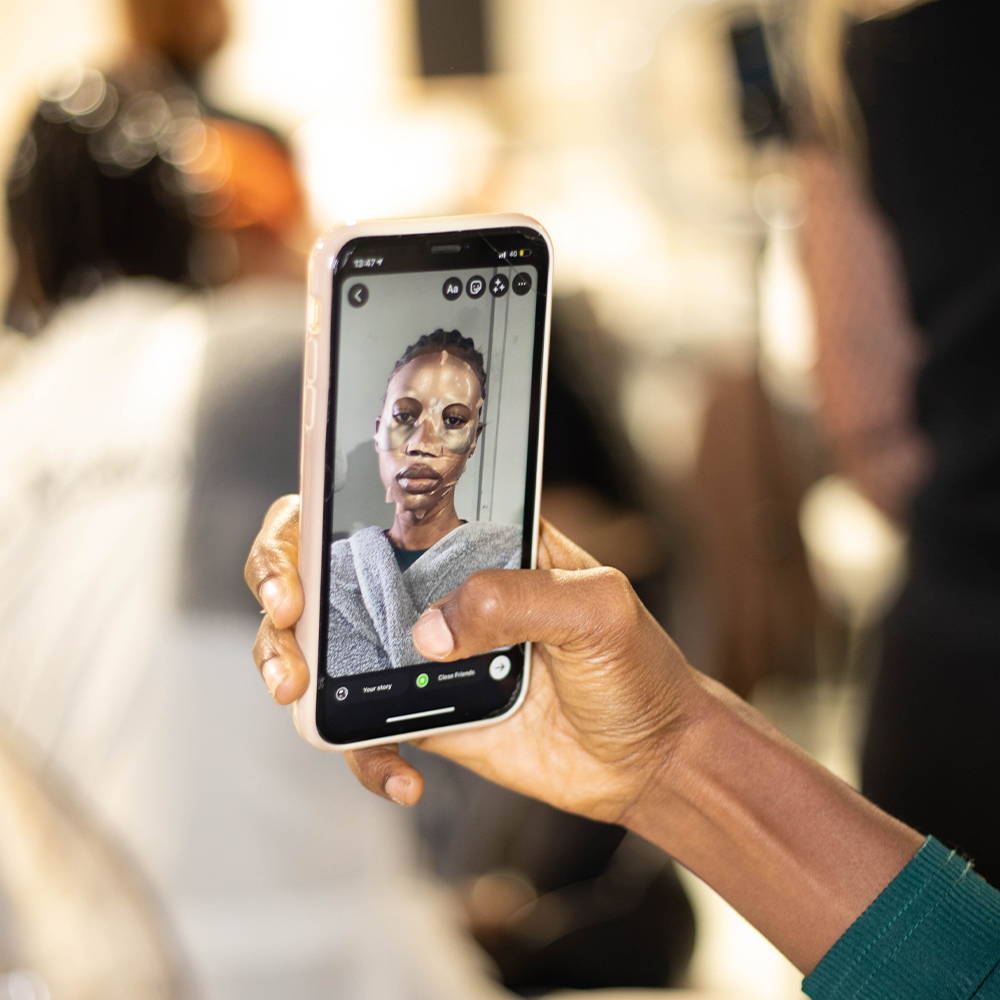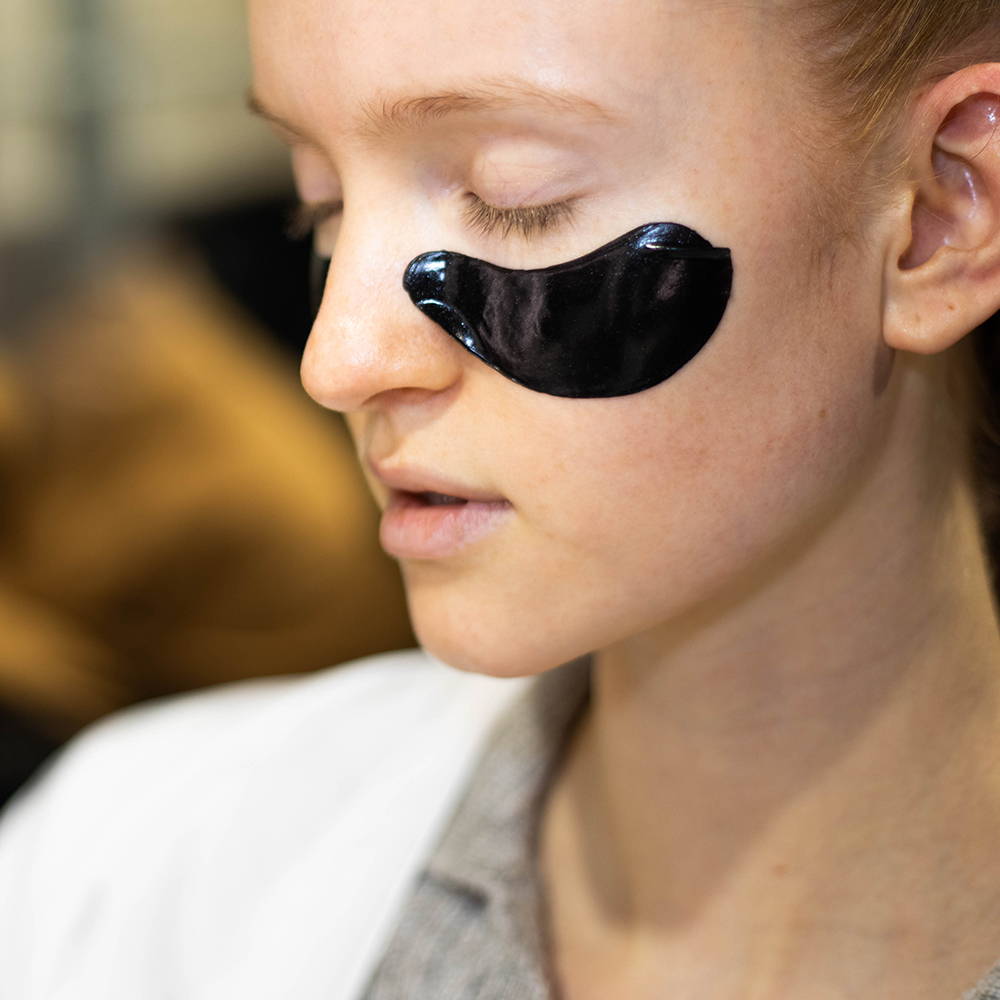 Cleanse
The first step was ensuring models' skin was clean and free from any impurities, makeup or residue. The Vitamin C Brightening Cleanser was used to deeply cleanse, while infusing skin with powerful Vitamin C that targets discolouration and pigmentation to achieve a brighter and more refined complexion.
Refresh
After cleansing, we wanted to enrich the skin with hydration and a soothing blend of botanical extracts that would help protect the skin's natural barrier ahead of applying heavy makeup. Lightweight and water-like in texture, a small amount of the Antioxidant Energising Essence was applied to deliver immediate hydration and revitalisation.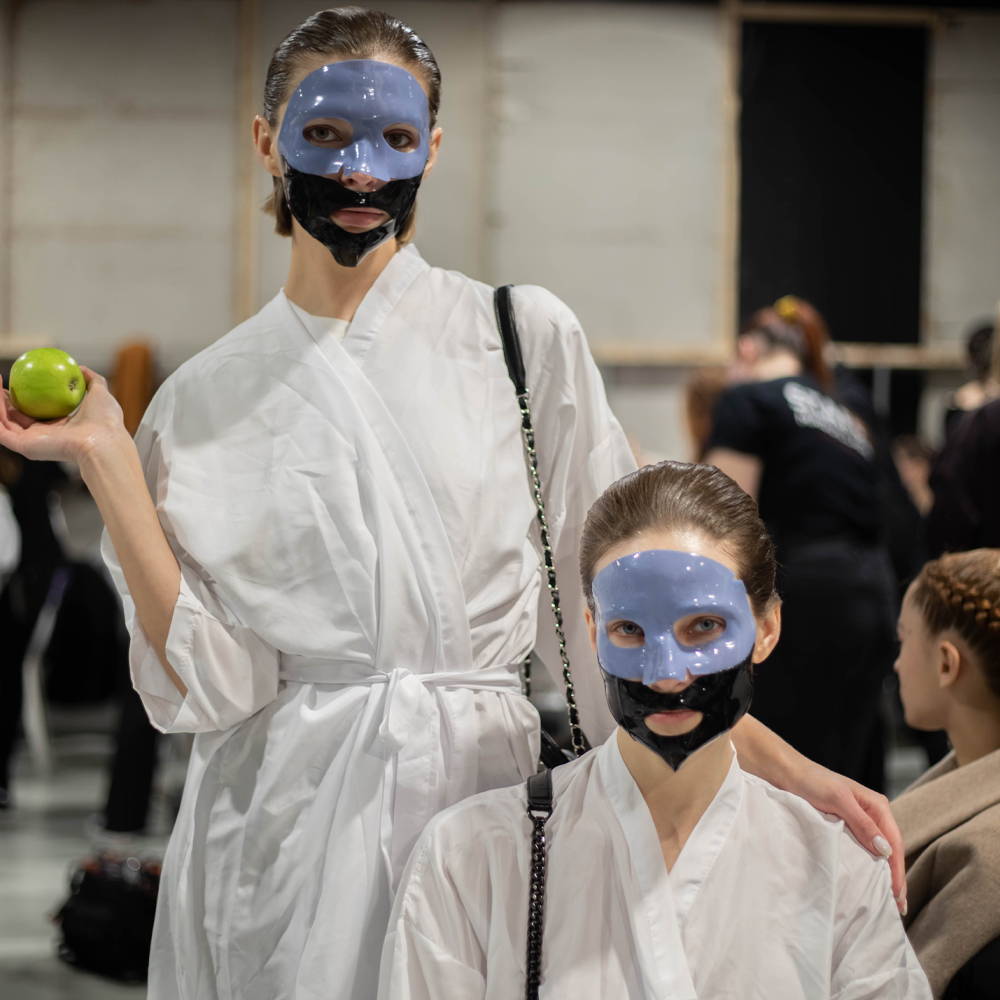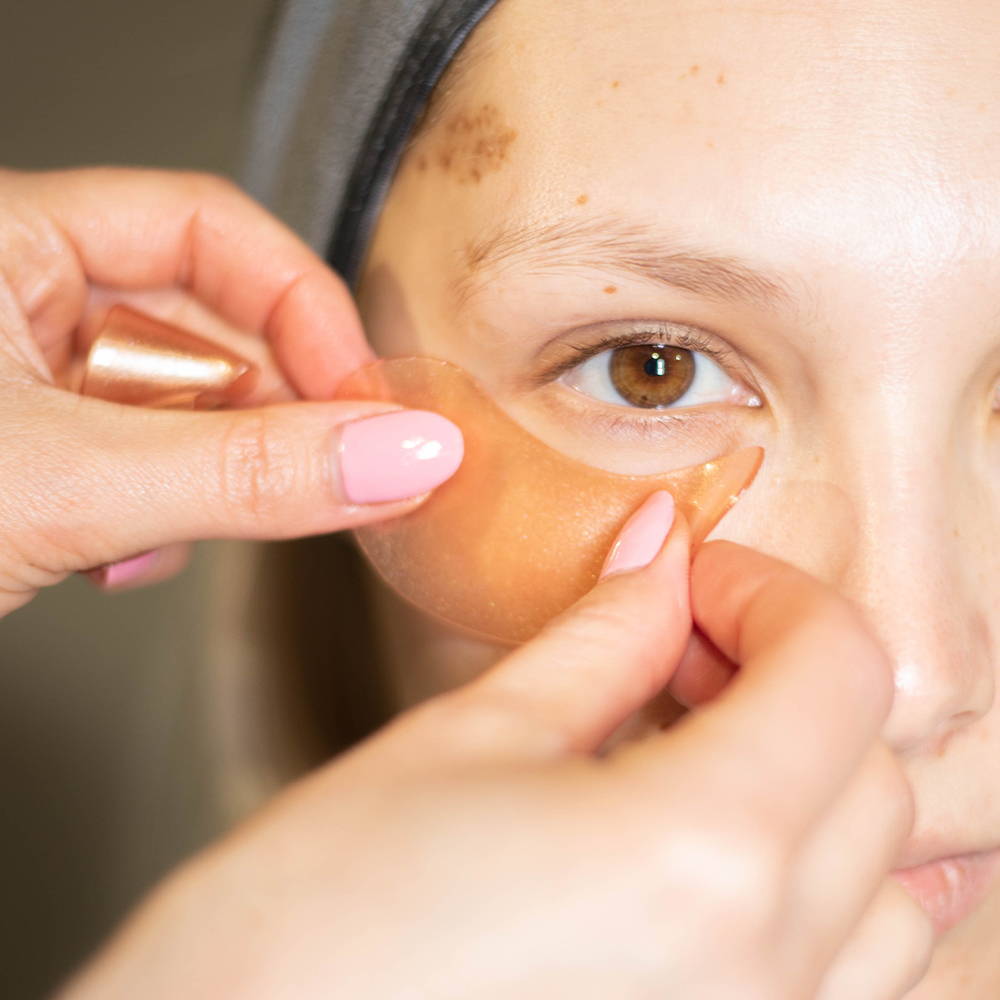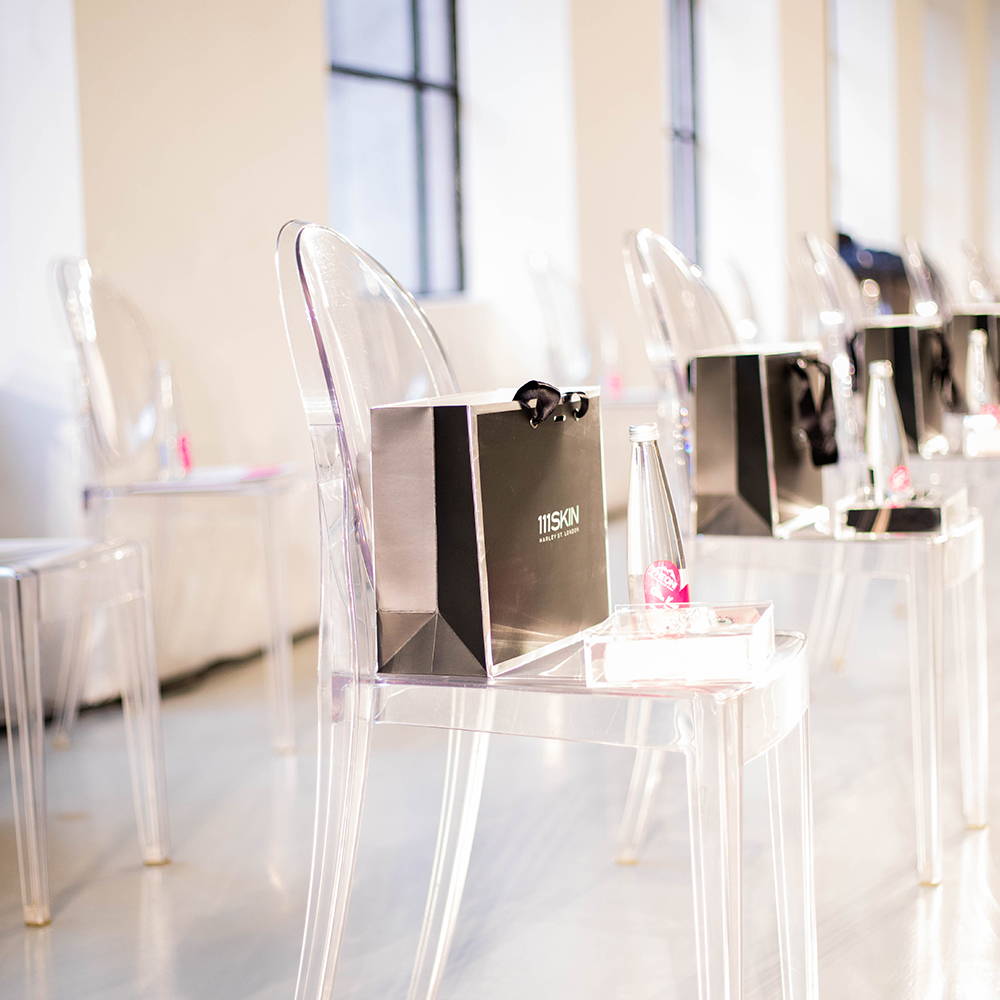 Treat
Nourishing the skin is so important and the quickest way to do that is with a sheet mask. Applied in-between fittings and hair, the Anti Blemish Bio Cellulose Facial Mask was chosen because it's a dual-segment mask that addresses excess shine without stripping moisture and focuses on targeting any existing blemishes or redness.
To soothe and prep the under-eye area, models enjoyed some multi-masking with our Celestial Black Diamond Eye Mask that's made with a small amount of retinol to retexture skin without causing any irritation and a potent peptide complex to alleviate any darkness and visible fine lines.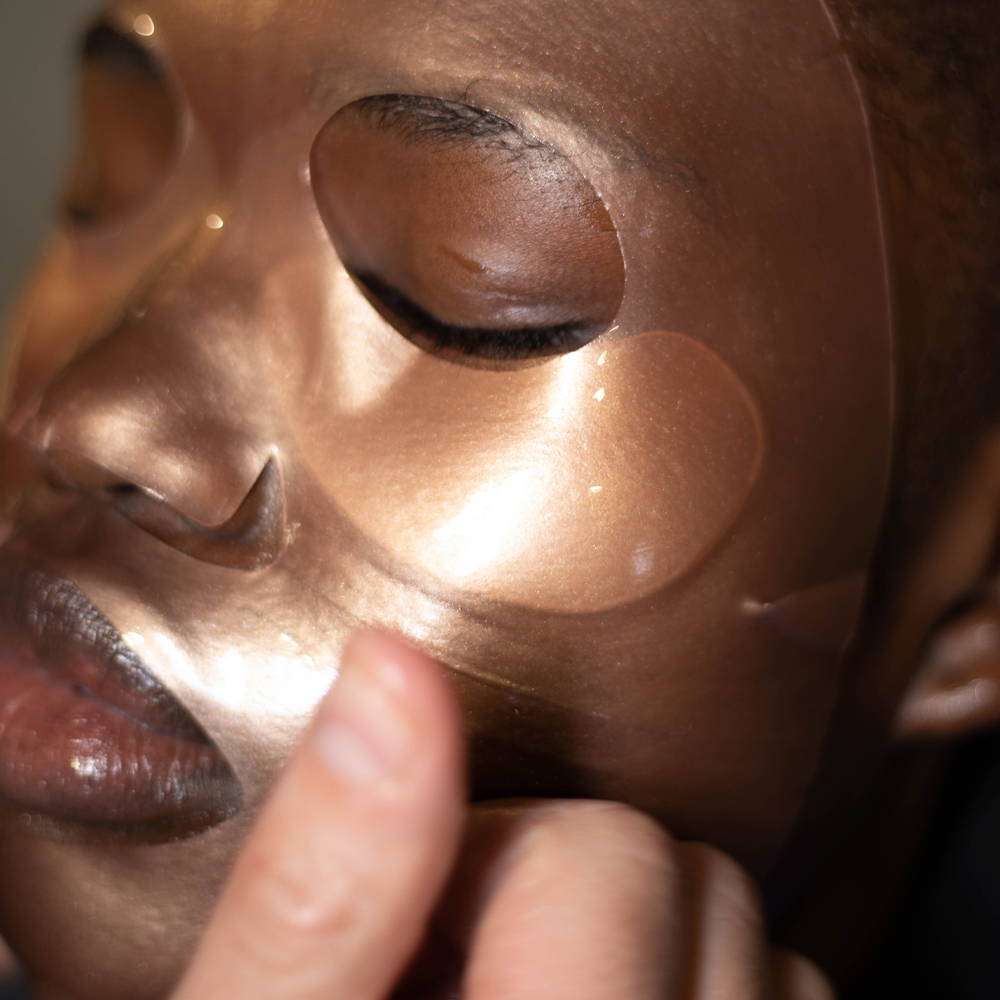 Illuminate
The show's makeup artist Maria Nikoloudaki played with an uplifting palette of pink, yellow and orange with a base that was kept naturally glowing and dewy. To help illuminate skin, models completed their backstage prep with our hydrogel Rose Gold Brightening Facial Treatment Mask that's formulated with 24k gold and damask rose to calm the complexion and enhance the skin's natural luminosity.