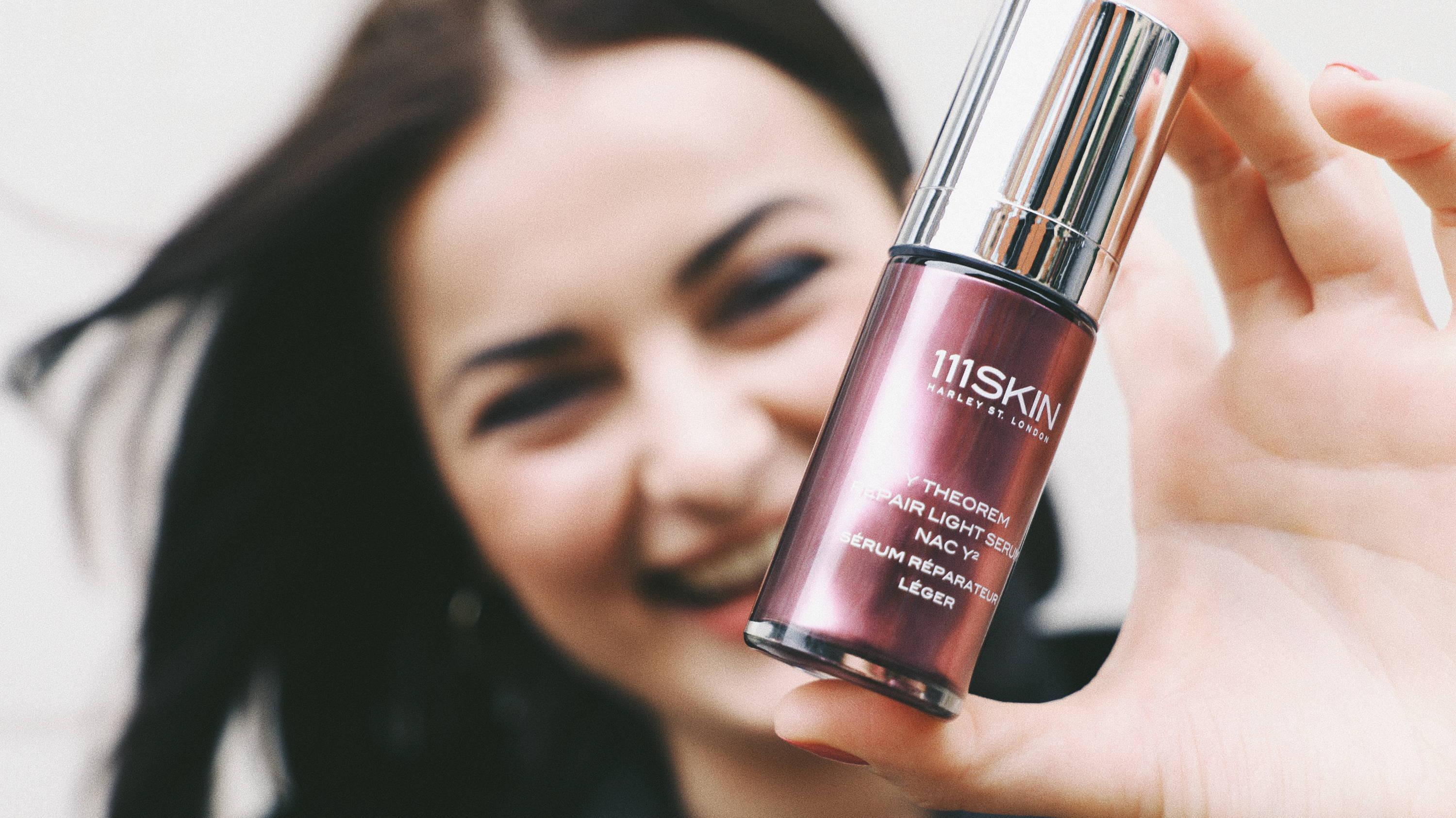 The 111SKIN Staff's Summer Saviours
Serums, Masks and Essences – the skincare saviours that are going from desk to shelf in the 111SKIN offices
Nateisha Scott
Video by Maria Caminha
Summer is certainly in full swing and with many of us diving for the hydrating facial mists and tinted moisturisers, we can't help but celebrate the warmer climes despite the humidity in tow. Our team highlight their skincare favourites and what is rescuing their skin through the hottest months of the year.
GREG ALLEN, Marketing Manager
As Marketing Manager, I have the privilege of testing all the new product development we do before they debut on market, which is a lot! Over the years a few have really become staples in my skincare; I wouldn't part with them come hell or high water.
Antioxidant Energising Essence
Like 111SKIN's founder, Eva, I use this everyday. It is just the perfect way to prime and prep the skin for the steps that follow – serums, boosters, oil & moisturiser. I adore essences (having grown up in Asia, they were always a staple) but even the Korean one's are mostly just water and humectants. This is the first essence I've met loaded with antioxidants, so it is almost like a serum before your actual serum.
Y Theorem Repair Light Serum 
Speaking of serums, I cannot recommend the light version of our inaugural product enough. The formula is as potent as the original but has a lighter texture – perfect for summer or oil-prone complexions. A heavenly blend of antioxidants, vitamins and amino acids, this is a must have if you want to brighten, hydrate and heal in one go. For someone who really enjoys (over)exfoliating, it is a godsend.
Bio Cellulose Facial Treatment Mask
There is no other way to describe this product than with two seriously overused expressions; it fits like a second skin and is like a glass of water for your face. It is basically hydration heaven in a bio cellulose body.
NATEISHA SCOTT, Editor
& E-commerce Coordinator
My skin's story has never been easy, it has faced acne, excessive oil and uneven texture and because of this I have had a nightmare with products and treatments. What has saved my skin is the 111SKIN Clarity range, the Exfolactic Cleanser works in my evening routine as a way to remove dead skin cells and open my skin to regeneration overnight. I compliment this with the Celestial Black Diamond Emulsion, it is super lightweight, and works at improving my hyper-pigmentation and brightness. For someone who has a naturally oily complexion, the emulsion adds the moisture without adding any excess to my skin. For targeted use, I mix the Anti-Blemish booster into my daily moisturiser, as I wear no make-up in the office, I want my skin to be the clearest it can be and the daily booster acts as powerful effective to reduce any blemishes and imperfections. All three products work as a magic trio in combatting oiliness, reducing hyperpigmentation and removing the uneven texture.
ZIAD HALUB, Head of Education
ALICE FACEY, Executive Assistant
I currently use the 111SKIN Vitamin C booster, I use this under SPF every day and I have seen a drastic improvement in the pigmentation and hydration of my skin. I only use 2 pea-sized drops of the serum for my face and neck which absorbs quickly into the skin and leaves no oily residue. This has quickly become an everyday product of mine and a serum that will stay in my skincare routine throughout summer and into the colder months. With other products I tend to use the Rose Gold Booster on the high points of my face to elevate my skin and carry a natural glow. I also use the Meso Day and night mask twice a week, this mask was an innovative and exciting product that I had been waiting to try and it was important to find a mask that could be worn anytime.
They both have now secured a permanent spot in my daily summer routine. My skin feels refreshed, plumped and more hydrated after using them.