111SKIN AT THE FASHION AWARDS 2021: BEHIND THE SCENES WITH SHANINA SHAIK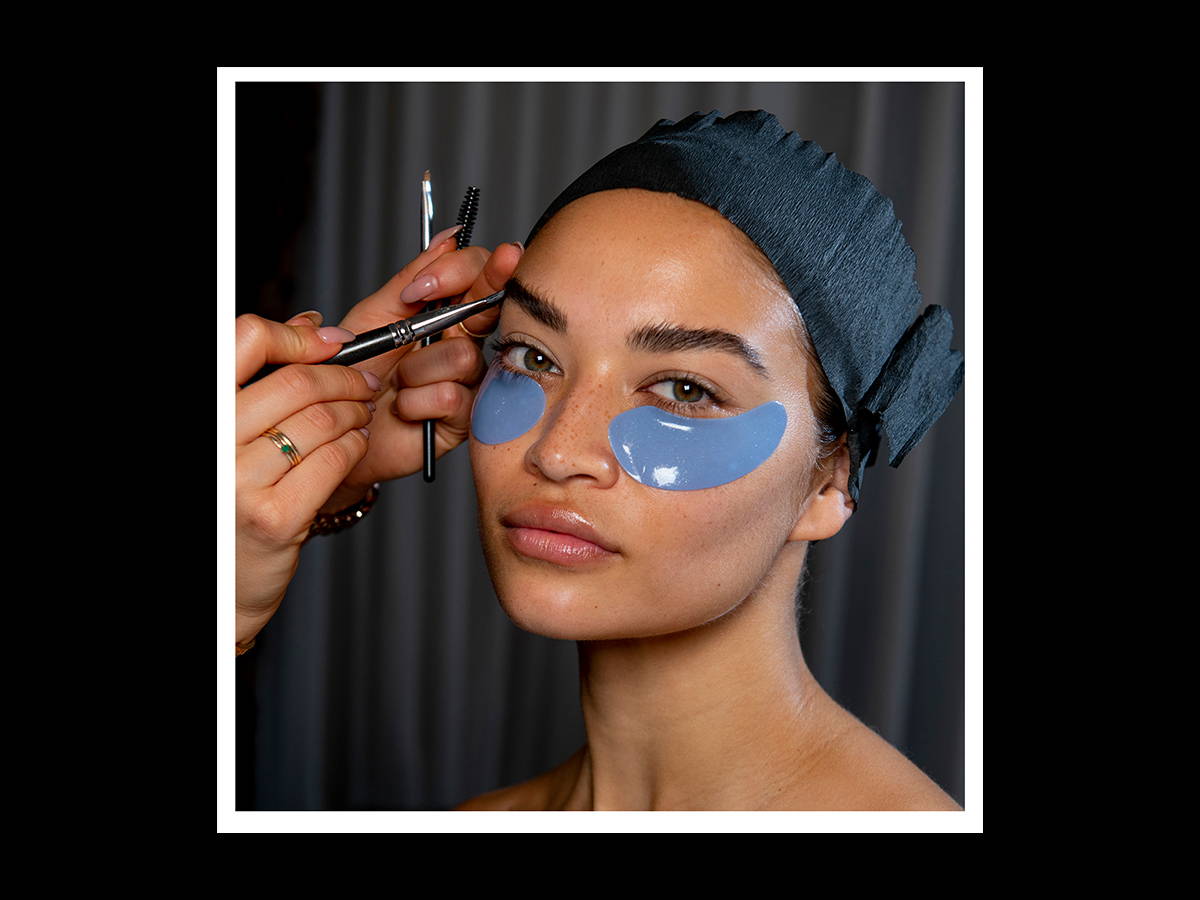 111SKIN AT THE FASHION AWARDS 2021: BEHIND THE SCENES WITH SHANINA SHAIK
We sat down with our guest Shanina Shaik as she prepped ahead of The Fashion Awards 2021 to talk everything skincare and wellness. The model revealed her secrets to glowing skin, as well as the treatment she likes to indulge in after a long-haul flight.
Having risen to fame on the Victoria's Secret runway and walking for some of the most prestigious names on the Fashion Week roster, the 30-year-old Australian model knows a thing or two about having to look and feel good, even with an impossibly busy schedule. Crediting Pilates and a healthy, balanced diet as her pillars of wellbeing, Shanina also describes how important it is to keep hydrated, and if you can, enjoy a facial after a long-haul flight or event to rehydrate skin and achieve flawless makeup application.
Before the awards, our guests were welcome to the BVLGARI Hotel in London (home to our 111SPA concept), where they were treated to a signature 90-minute Celestial Black Diamond Non-Surgical Face Lift Facial that harnesses science-led formulas from our Intensive range. Integrating fine diamond particles to ensure maximum absorption of active ingredients into the skin, the 10-step treatment is the most potent within our offering and uses surgically-inspired masks and aesthetician-grade exfoliating acids to help lift, contour and ease any fine lines.
Speaking of her skin fixes and beauty secrets, Shaik explains, "I'm a huge fan of the masks. I have to have a 111SKIN mask before any event, and I've been doing this for so many years." A fan of minimal makeup and a naturally glowing complexion, Shaik describes, "It's all really about hydration, so eye masks are really important for me, and a simple face mask." Post-event, the idea is the same – hydration, hydration, hydration. "After a big night to restore my glow, I'm going to hydrate my skin with moisturiser," says Shaik.
While skincare was the topic of the evening, it was difficult to ignore the stunning gown Shaik chose to wear. The high-neck style dripping in Swarovski crystals was designed by Kuwaiti designer Yousef Al Jasmi, who is best known for couture silhouettes and hyper-embellished details. Falling into the fashion industry by accident (after draping a scrap of gold fabric over a mannequin, and creating a one-should mini dress that sold instantly), Al Jasmi's gowns are known to take hundreds of hours of delicate handiwork to finesse by his 150-strong team.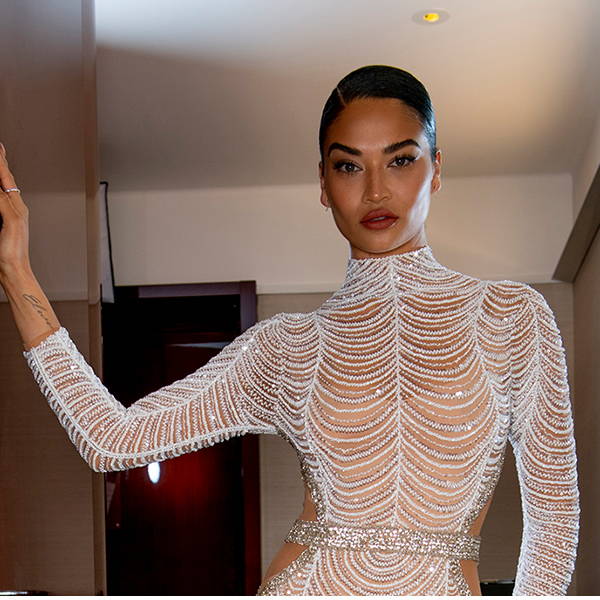 GET SHANINA'S GLOW
Oxygen Express Mask Tone Tone, tighten and refine the appearance of your skin with this stimulating mask. Inspired by our signature cryotherapy treatment, it's made with Oxygen, ATP, herbal extracts and five active complexes to heal inflammation and nourish skin.
Hyaluronic Acid Aqua Booster Formulated with low-molecular weight hyaluronic acid that sinks deep into the epidermis, this booster is perfect for parched skin that needs instant hydration. Niacinamide also helps restore important lipids that combat uneven skin tone.
Rose Gold Brightening Facial Treatment Mask A cult-favourite and ultimate pre-event mask, the hydrogel formula infuses skin with radiance-boosting ingredients, like gold extract that also calms the complexion.
Rose Gold Radiance Eye Mask Ideal for providing instant and dramatic radiance, this hydrogel eye mask fits to the contours of your under-eyes. It's made with mineral-rich colloidal gold and rose to improve circulation, brighten and protect against external stressors.
Rose Gold Radiance Booster Somewhere between skincare and makeup lies our booster. It's formulated to soothe and hydrate, while leaving skin with a gorgeously illuminated finish. Apply all over for lasting luminosity or on the high points of your face for a subtle glow.