111SKIN AT THE FASHION AWARDS 2021: BEHIND THE SCENES WITH GABRIELLE UNION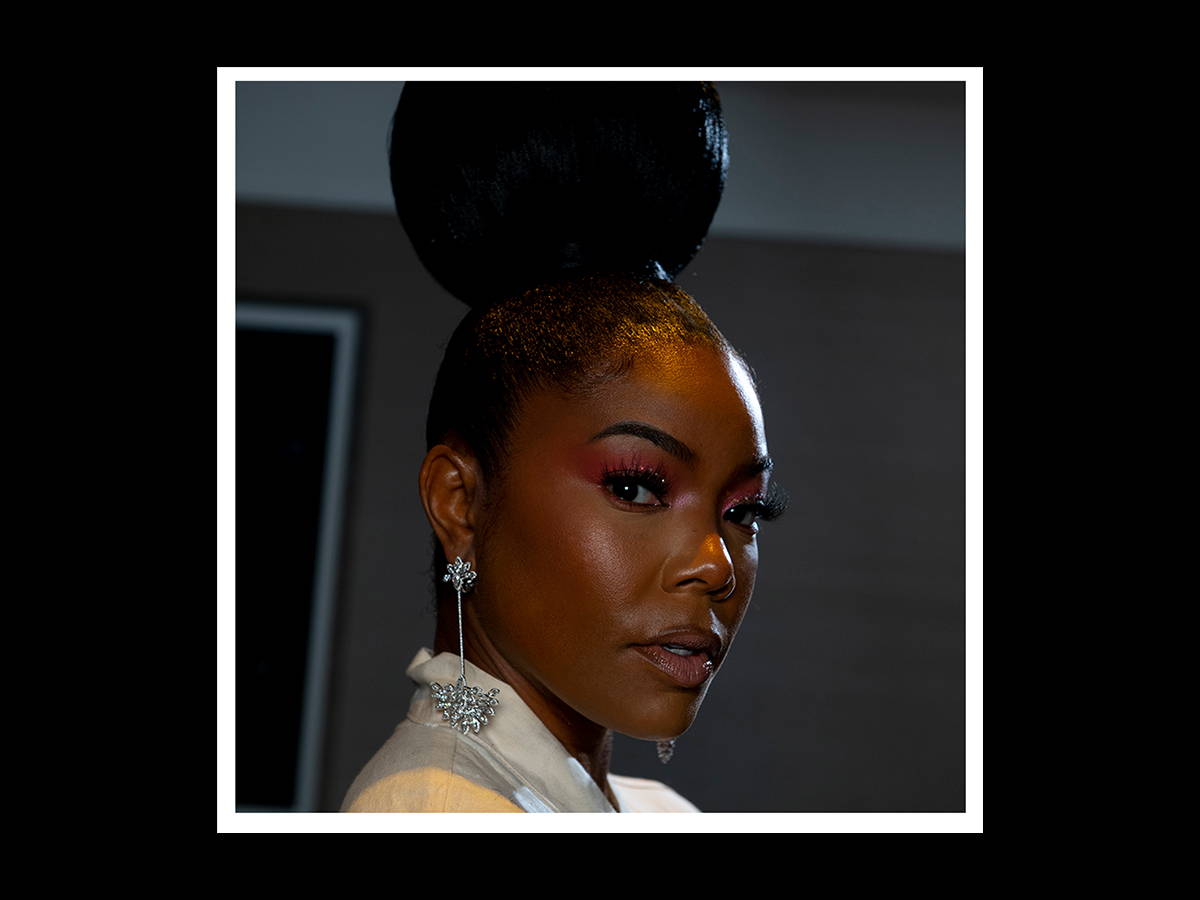 111SKIN AT THE FASHION AWARDS 2021: BEHIND THE SCENES WITH GABRIELLE UNION
We went behind the scenes with our stunning guest Gabrielle Union before The Fashion Awards 2021 to get the scoop on her favourite way to wear her 111SKIN masks, the products she can't be without on the red carpet and the beauty advice she'd love to pass on to her daughter.
Fans of '90s cult classics will remember the 49-year-old actress from various television sitcoms and big-screen favourites, like Bring It On and 10 Things I Hate About You. Since then, Union has added author, businesswoman, advocate and mother to her resume. Working on creating space for the voices of marginalised individuals and women, Union was featured on Time's list of the 100 Most Influential People In The World in 2020.
We caught up with Union at her suite in the BVLGARI Hotel, London, where she was prepping for the awards taking place at The Royal Albert Hall later on that evening. Discussing all things skincare and multi-masking, Union explained how she prefers to "let each mask work its magic," and favours wearing and enjoying a single mask at a time.
Masking is an amazing way to quickly nourish your skin with potent actives without putting in much work. Whether you're taking 20 minutes to read, enjoy a coffee or getting ready, it's as simple as adhering each portion to a clean complexion and letting the concentrated vitamins, antioxidants and actives sink into the skin. The benefits? Of course, each mask is formulated to target various skincare concerns, but in general, you can enjoy increased hydration, refined skin texture, even tone and firmer skin by masking just twice or three times a week.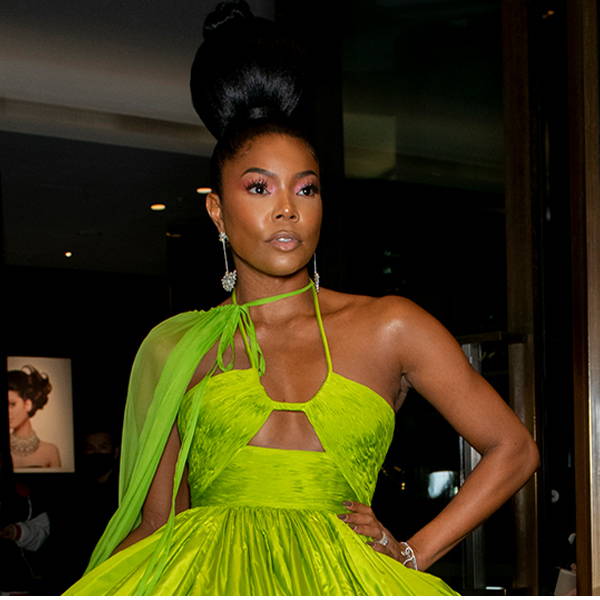 Talking hair and makeup on the night, Union's vision was clear – A lit from within complexion and show-stopping hair to make everyone look twice. And that's exactly what her hairstylist and long-time friend Larry Sims achieved, with Union's gravity-defying sculptural bun. And how could we not mention the gown? Dressed by New York-based stylist Thomas Christos Kikis, Union's Valentino gown (and its vibrant neon-green hue) was an ode to unapologetic glamour, joy and maximalism. Designed by Pierpaolo Piccioli, the haute couture stunner was made from swathes of taffeta, complete with a sweeping cape and illuminated with diamond jewels by French label Messika.
PREP LIKE GABRIELLE
STEP ONE: Remove all daily toxins and impurities by starting with a double cleanse. Reach for our antioxidant Vitamin C Brightening Cleanser that's concentrated to help treat imperfections (like discolouration, pigmentation and uneven complexion), while promoting collagen production and refining skin.
STEP TWO: If you're feeling a little less than awake, eradicate visible signs of fatigue by relaxing for 20-30 minutes with a reinvigorating eye mask. Our Sub-Zero De-Puffing Eye Mask was made for this purpose exactly and it has a cooling hydrogel base that wraps around the contour of the under eyes, infusing the delicate area with powerful actives. Store the pack in the fridge before applying to intensify the results.
STEP THREE: Add a complementary face mask to tighten, de-puff and refresh. Our two-piece Sub-Zero De-Puffing Face Mask can be left on for 20 minutes (or longer if you're in need of extra hydration) and is infused with peptides, enzymes and caffeine to help awaken your complexion.
STEP FOUR: Then, lock in all the hydration by applying a rich day cream, like our signature Y Theorem Cream NAC Y². Infused with anti-ageing ingredients that help provide a protective barrier to shield skin from harmful aggressors, the hyaluronic acid and antioxidant formula work to plump and revitalise.
STEP FIVE: The lips are commonly forgotten about during skincare routines, but it's important to keep them nourished and hydrated. Our unique two-step Meso Lip Infusion Duo Pen is a multi-action treatment that will help contour, condition, boost volume and enrich lips with emollient agents to lock in moisture ahead of applying lipstick or gloss.